AMC Entertainment Theater Chain Seeks $368 Million in IPO
Rob Golum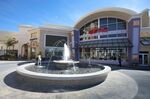 AMC Entertainment Holdings Inc., the U.S. movie chain controlled by China's richest man, plans to raise as much as $368 million in an initial public offering that would value the company at up to $1.9 billion.
AMC, based in Leawood, Kansas, will sell 18.4 million shares at $18 to $20 each, according to a statement yesterday. The exhibitor, which said in August it may sell as much as $400 million in stock, plans to use the funds to reduce debt and for general purposes.
The offering of Class A shares would return AMC, the second-largest U.S. theater chain by revenue, to a public listing for the first time in nine years. Dalian Wanda Group, which acquired AMC last year for $2.6 billion including debt assumption, would retain an 80 percent stake. Dalian Wanda, China's largest entertainment company, is led by Wang Jianlin, whose estimated net worth of $12.4 billion is the highest in China, according to the Bloomberg Billionaires Index.
AMC was a public company before its purchase in 2004 by Apollo Global Management and JPMorgan Chase & Co. It was subsequently merged with Loews Cineplex, a chain owned by Bain Capital LLC, Carlyle Group LP and Spectrum Equity Investors. Dalian Wanda bought the company in May 2012.
Following the offering, Dalian Wanda will control 92 percent of the voting rights through its holding of Class B shares with three votes each, according to an amended filing today. AMC expects to have 75.8 million Class B shares and 19.2 million Class A shares, with one vote each, outstanding after the offering.
Industry Transition
Citigroup and BofA Merrill Lynch are acting as joint book-running managers and representatives of the underwriters, according to the statement. AMC plans to grant the underwriters an option to purchase up to an additional 2.63 million shares of Class A stock. The Company has applied to list the stock on the New York Stock Exchange under the symbol "AMC."
The theater industry is in transition, AMC said in a Nov. 27 filing, with exhibitors focused more on sound and picture quality and on comfort than on physical expansion.
"It is the ease of use and the amenities that these innovations bring to customers that will drive sustained profitability in the years ahead," AMC said.
AMC had sales of $2.04 billion through nine months of 2013, and 4,950 screens, according to filings and company statements. Regal Entertainment Group is the largest U.S. exhibitor, with sales of $2.3 billion through nine months and more than 7,300 screens, according to company statements.
Wanda Investment
In addition to interests in real estate, retail and hospitality, Dalian Wanda is China's largest theater operator through Wanda Cinema Line, according to the filing. The combined ownership of the two chains has allowed both companies to obtain better terms from food, lighting and theater-supply vendors, they said.
Dalian Wanda invested about $700 million in connection with its purchase of AMC, according to the filing. AMC, led by Chief Executive Officer Gerry Lopez, plans to pay cash dividends following completion of the offering.
The Chinese parent company will retain the power to control AMC's affairs in terms of board elections, mergers and other extraordinary transactions, according to the filing.
Before it's here, it's on the Bloomberg Terminal.
LEARN MORE