Specter of Steven Cohen Haunts SAC Capital Portfolio Manager's Trial
by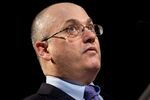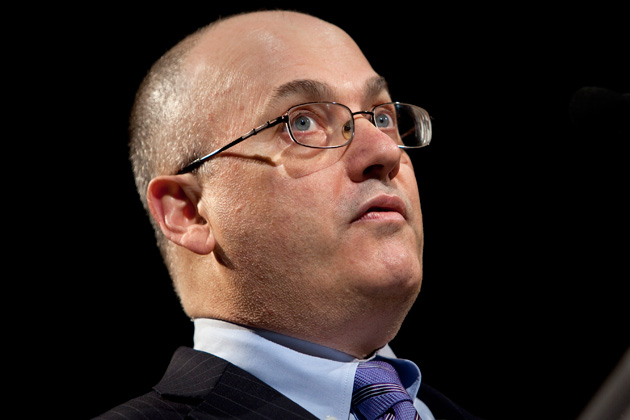 Steven Cohen is not on trial, but today he was in court, at least in spirit.
On the first day of the third week of the insider trading trial of former SAC Capital portfolio manager Michael Steinberg, the government's key witness painted a picture of an intense hedge fund culture dominated by its billionaire founder.
Months after a former SAC technology analyst named Jon Horvath, who used to work for Steinberg, began getting inside information about Dell, he received an ominous e-mail, he said on the stand Monday in a lower Manhattan courtroom. Dated Aug. 25, 2008, the message came from an address called "steveideas@sac.com," and the subject heading was: "Cohen Sector Position Alert."
"Part of your job at SAC was to funnel your best ideas up to Steve Cohen," Horvath said. "If he used your ideas, you would be 'tagged' and you would get a percentage of the profits." The e-mail went on to say that Cohen was long Dell in his own portfolio, which conflicted with the substantial short position Steinberg had built up, based on Horvath's recommendations. Steinberg and Horvath debated how to tell Cohen about their difference of opinion about Dell's upcoming earnings. "I would like to explain our view to him, but we need to properly weigh the rr [risk-reward] of doing so," Steinberg wrote in an e-mail to Horvath. "How high is your conviction here?"
Horvath, looking a bit shopworn in a rumpled gray suit, testified that his conviction was extremely high because he'd been getting advance information about Dell's financial performance from a source inside the company. Horvath tapped out an e-mail that explained: "I have a 2nd hand read from someone at the company — this is 3rd quarter I have gotten this read from them and it has been very good in the last two quarters," read the message, which included details about Dell's revenue and gross margin numbers. "Please keep to yourself as obviously not well known." The e-mail was sent to Steinberg and to another SAC portfolio manager, Gabriel Plotkin. It was also forwarded to Cohen. According to the government, Cohen sold his entire 500,000 share position in Dell after receiving the e-mail.
Plotkin has not been charged with any wrongdoing. Cohen has not been charged. SAC Capital pleaded guilty to securities fraud in November.
After Dell reported its earnings on Aug. 28 of that year and the stock sold off sharply, Steinberg made more than $1 million in profits on his short position. Cohen avoided several million dollars in losses, according to the government. The SAC analysts and traders congratulated one another on their fine performance.
"Nice job on Dell," Cohen wrote to Steinberg and his team that evening.
"Thanks," Steinberg wrote back, "this ole dog can still hunt."
Before it's here, it's on the Bloomberg Terminal.
LEARN MORE