Small Employers Plan Bigger Bonuses Than Last Year
by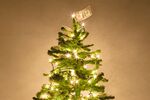 Tracking small business hiring trends in recent months has been a dull and dreary affair, with job growth decreasing slowly but steadily. Here's a bit of holiday cheer: Some 55 percent of 563 small businesses surveyed by payroll services company SurePayroll are planning to hand out year-end bonuses this year, up from 38 percent in 2012. Eighty percent of those bonuses would be equal to or greater than last year's payouts, respondents said.
Those figures come from SurePayroll's monthly small business scorecard, which tracks employment trends at companies with one to 10 employees. Other findings from the research were less optimistic than the bonus data. Hiring decreased for the 11th time in 12 months, and an index tracking employee pay was the same last month as it was in November 2012.
If hiring is down, why are small employers writing year-end checks?
SurePayroll President Michael Alter says the data points are part of the same theme. Business owners have been wary to expand for the usual reasons (uncertainty over the effects of the health-reform law, negotiations regarding the fiscal cliff), but business has been good. Seventy-five percent of SurePayroll survey respondents have met or exceeded expectations for the past three quarters, says Alter.
Strong sales and flat payrolls have left business owners with enough cash to reward employees. It won't hurt if those employees spend part of their bonus checks on Main Street.
Before it's here, it's on the Bloomberg Terminal.
LEARN MORE