Afghanistan, North Korea, and Somalia Are the World's Most Corrupt Countries, With China in the Middle
By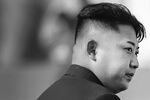 So which countries are the most graft-ridden? According to Berlin-based Transparency International's Corruption Perception Index for 2013, Afghanistan, North Korea and Somalia are tied for that dubious distinction.
The global corruption-fighting organization notes that more than two-thirds of the 177 countries surveyed scored below 50. That's on a scale from zero, or perceived to be highly corrupt, to 100, or perceived to be very clean. (The three worst countries all got an 8, and Ukraine, now racked by protests, got a measly 25). "The abuse of power, secret dealings and bribery continue to ravage societies around the world," says Transparency's Dec. 3 press release for the index.
Denmark and New Zealand tied for first place, each with a squeaky clean rating of 91. Both countries topped of the rankings last year, too, each with 90; Finland, which last year also got a 90, slipped by one point, tying with Sweden for a close second place this year.
Transparency cites corruption in the public sector as one of the biggest global challenges, particularly graft in political parties and in police and judicial systems. "Public institutions need to be more open about their work and officials must be more transparent in their decision-making. Corruption remains notoriously difficult to investigate and prosecute," says Transparency.
How does China fit into the rankings a year after Xi Jinping launched his ballyhooed crackdown on corruption? It was ranked as the 80th-least-corrupt country, tied with Greece, but rated worse than Brazil, Bulgaria, and Tunisia. For its score, it received a 40, a slight improvement from last year's 39.
Citing the problem of "naked officials," or those officials whose family members have emigrated abroad, China's corruption-fighting body announced its latest salvo against dirty business in the public sphere: After every promotion, civil servants will be required to disclose private assets, reported the China Daily on Dec. 3.
"Newly promoted officials will have to publicize information including their families' assets and their and their spouses' and children's jobs, incomes and entry and exit records, said Li Xueqin, an official with the Party's Central Commission for Discipline Inspection, in an interview posted on the his organization's website, the China Daily reported.
That sounds good, but there's a significant catch. The new rules will not require that officials' assets, post-disclosure, be reported to the public. In other words, the party will keep dirty laundry to itself. That's the same secrecy problem attending earlier anti-graft efforts, including those aimed at identifying officials property holdings without disclosing them publicly.
Further diluting the likelihood that the latest effort will be effective: It has been announced as merely a pilot project with no timeline for national implementation. If past experience is any guide, it will be many years before this policy gets teeth.
Before it's here, it's on the Bloomberg Terminal.
LEARN MORE