Netanyahu Says Sanctions Against Iran in Danger of Collapse
Calev Ben-David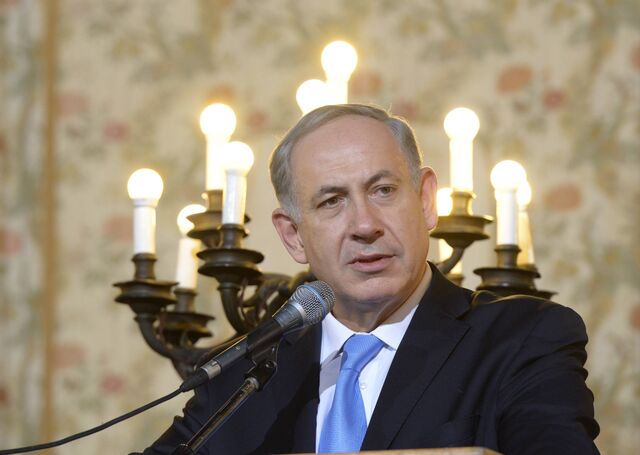 Israeli Prime Minister Benjamin Netanyahu brought his campaign against a pact on Iran's nuclear program to Europe, saying in Rome that sanctions intended to rein in the Islamic republic are already crumbling.
"Powerful, biting sanctions" against Iran have been eased, Netanyahu said at a joint ceremony with Italian Prime Minister Enrico Letta. "Even though Iran has not even begun to implement the agreement, there appears to be a general relaxation of sanctions and a rush to accommodate Iran and make it legitimate."
Netanyahu has repeatedly criticized the deal reached on Nov. 24 between Iran and six world powers, including the U.S., Russia and China, calling it a "historic mistake" that falls far short of stopping Iran's drive to attain a nuclear weapons capability. Iran says its atomic program is intended solely for civilian purposes.
Netanyahu and Letta signed economic cooperation agreements, and discussed Iran and other Middle East issues, including Israel's negotiations with the Palestinians and the conflict in Syria.
Letta said that he understood Netanyahu's concerns. "We have no intention of letting Israel's security be negotiated," he said, adding that he believed the current agreement "can be built on" to prevent a nuclear-armed Iran.
Former Israeli Prime Minister Ehud Olmert yesterday criticized Netanyahu's statements on the Iran agreement, saying his successor's outspoken remarks risked alienating the U.S.
Biggest Ally
"We must first and foremost guard against anything that could sound like an aggressive attack on our biggest ally," Olmert said at a Tel Aviv conference.
Netanyahu has continued his offensive. "In contrast to others, when I see that interests vital to the security of Israel's citizens are in danger, I will not be silent," he said yesterday at a synagogue in Rome.
A senior official in Netanyahu's office defended the prime minister's comments, saying today that while some specific differences with the U.S. over the deal should remain private, Israel was right to express its broad opposition publicly.
The official, who could not be named as he's not authorized to comment on the issue, compared critics of Netanyahu's outspokenness on Iran to Jewish leaders who were afraid to speak out strongly against the Nazi regime in the 1930s.
Netanyahu also today met Pope Francis for first time, telling the Catholic leader he's looking forward to the pontiff's upcoming visit to the Holy Land. Francis is planning to visit Israel and the Palestinian territories in the West Bank in May, CNN reported last week, citing an unidentified Israeli official.
The two men focused on the "complex political and social situation in the Middle East, with particular reference to the reinstatement of negotiations between Israelis and Palestinians," the Vatican said in an e-mailed statement.
Before it's here, it's on the Bloomberg Terminal.
LEARN MORE