America Finds a New Thanksgiving Tradition in #WalmartFights
Jon Eiseman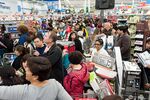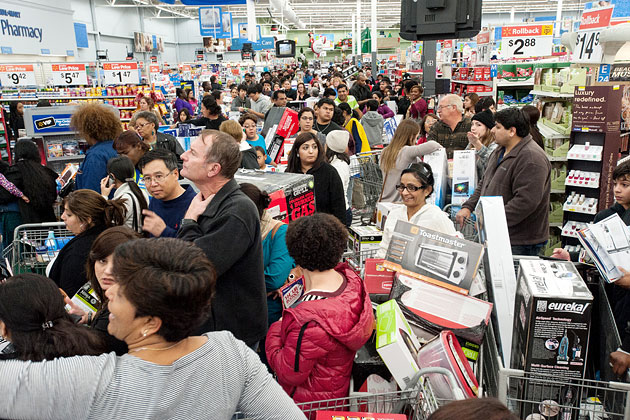 Not only are Black Friday sales less than they're cracked up to be, the day-after-Thanksgiving national shop-a-thon is getting dangerous.
Starting late on Thursday night, Anonymous-linked Twitter account @YourAnonNews began encouraging Twitter users to document fights seen outside retailers open for for the holiday using the hashtag #WalmartFights. The hashtag began to trend nationally around 11 pm EST, as scuffles around the country were Tweeted, Instagrammed, and Vined.
Despite the use of quotas, wristbands, and crowd management consultants, some of the largest U.S. retailers were unable to control the some of crowds outside their stores, leading to a few fist fights, stabbings, and even police involvement. Wal-Mart in particular has worked to quell the crowds at their stores, ever since a worker died during a Black Friday melee in a store on Long Island in 2008.
Bill Simon, chief executive officer of Wal-Mart's U.S. division told Bloomberg News, "Any time you get more than 22 million people together you're going to have some behavior you're not proud of." He also said that "the number of incidents" was down from last year and that it's "hard to tell what happened in any individual incident."
We'll stick to Cyber Monday, where we can do our fighting safely from our computer chairs.