Moody's Sees Record Consumer Debt Hurting Banks: Russia Credit
Scott Rose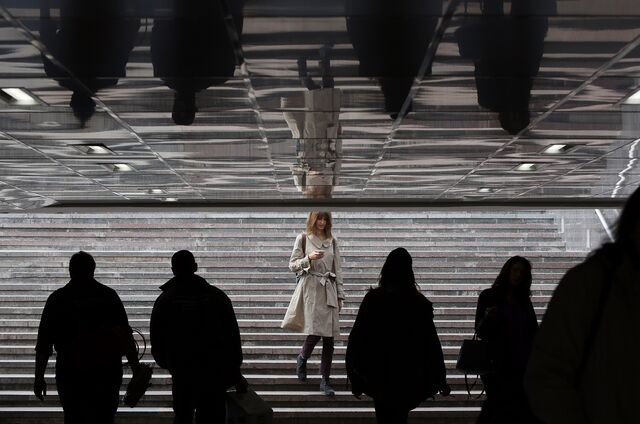 Russian banks catering to consumers are suffering from an increase in bad loans as a four-year credit boom sent personal debt levels to a post-Soviet record, according to Moody's Investors Service.
The overdue amount of unsecured consumer loans jumped 51 percent to 26.5 billion rubles ($800 million) this year through September, almost double the pace of the year-earlier period, according to central bank data published today. That's driving up yields on dollar-denominated debt from retail lender OOO Home Credit & Finance Bank to a record versus VTB Group, Russia's second-largest bank.
"The level of personal leverage was much lower in 2008 because there hadn't been such a burst of retail lending like we're seeing now," Eugene Tarzimanov, senior analyst for Russian financial institutions at Moody's in Moscow, said in a telephone interview Nov. 26. "We still expect personal leverage to rise a bit more."
Delinquencies are eroding the value of loan books at lenders including Home Credit & Finance and billionaire Roustam Tariko's ZAO Russian Standard Bank, Moody's said in a report Nov. 25. Retail lending may become a "threat to financial stability" rather than an engine of growth, central bank Chairman Elvira Nabiullina told lawmakers in Moscow on Nov. 20.
'Usurer-Like'
The pace of unsecured lending to households rose 53 percent last year, while loans to companies grew 13 percent and bank assets advanced 19 percent, central bank data show. South African consumer borrowing not backed by assets surged fourfold to more than 120 billion rand ($11.7 billion) in the three years to 2012, according to data from Macquarie Group Ltd.
Consumer debt divided by annual disposable income, a measure of personal leverage, increased to 23 percent in September from 19 percent a year earlier, according to the Moody's report. That's the highest level on record for Russia, and it may increase further to 25 percent, Tarzimanov said.
The central bank supports caps on "usurer-like" rates being charged on some consumer loans, which take advantage of low levels of financial literacy among the public, Nabiullina said last week.
Still, bank credit to gross domestic product in Russia is lower than in India, and the fast pace of growth is partly because of a low base, Bikas Joshi, the International Monetary Fund's resident representative to Russia, said at a conference in Moscow on Nov. 26.
Record Spread
OAO Sberbank and VTB, Russia's two biggest state-run banks, as well as OAO Alfa Bank, the largest non-state lender, "will be affected to a much lesser extent" by the trend because uncollateralized credit accounted for about 15 percent of their loans as of June, Moody's said.
Dollar bonds that can be redeemed by Home Credit & Finance in 2018 yielded 9.26 percent today, compared with 4.44 percent for similar-maturity dollar debt from VTB, according to data compiled by Bloomberg. The spread widened to a record 502 basis points on Nov. 26 from as little as 281 percent on June 4.
Home Credit & Finance is a unit of Czech billionaire Petr Kellner's PPF Group.
Pace Slows
The pace of credit growth has slowed "significantly" since the central bank introduced higher risk coefficients for capital adequacy calculations and lenders started using tougher standards to assess borrowers, according to Stanislav Duzhinsky, an analyst at Home Credit & Finance. The pace won't exceed 25 percent this year, and may fall to 15 percent next year, he said in an e-mailed response to questions.
"Because the share of mortgages is less than 30 percent of the total retail portfolio, the credit burden on households will start to fall as current liabilities are repaid," Duzhinsky said. "We expect positive changes as soon as next year."
Russian Standard Bank didn't respond to an e-mailed request for comment.
The yield on the Russia's April 2042 dollar bonds rose two basis points, or 0.02 percentage point, to 5.7 percent by 7:03 p.m. in Moscow today. The extra yield investors demand to hold Russia's dollar debt over Treasuries declined one basis point to 229, according to JPMorgan Chase & Co. indexes.
"What's happening in the household sector is that with higher rates on unsecured lending, indebtedness is rising fast," the IMF's Joshi said in a presentation to members of the Association of European Businesses in Russia. "This is a matter for concern. As people become more and more indebted, the overhang from that in terms of consumption can be a drag on growth."
Before it's here, it's on the Bloomberg Terminal.
LEARN MORE