Tea Party, Sierra Club Unite to Support Solar Energy in Georgia
Tea Partyers and conservationists come together on solar energy
Christopher Martin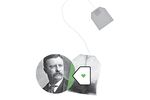 Here's a riddle to vex the Washington political class: When do Tea Party Republicans stand together with Sierra Club environmentalists?
The answer lies in their support for solar energy. The Green Tea Coalition, a Georgia-based group, is reviving a Republican Party link with the Sierra Club that dates back more than a century to President Theodore Roosevelt. Their goal is to reignite support for environmental conservation and fight traditional utilities' market power by pushing alternative energy sources, especially solar power. "Some people have called this an unholy alliance," says Debbie Dooley, a co-founder of both the coalition and the Atlanta Tea Party Patriots. "We agree on the need to develop clean energy, but not much else."
In recent years, Dooley organized protests of what she calls Georgia Power's stranglehold on its customers. She was especially rankled in 2009 after the company, the state's largest utility, added a monthly surcharge to customer bills to finance the development of two nuclear reactors south of Augusta. In 2012, Dooley was approached by the local chapter of the Sierra Club about joining forces to lobby Georgia's Public Service Commission to require Georgia Power to buy more solar power.
At the coalition's Aug. 6 inaugural meeting, about 100 small-government advocates mingled with Sierra Club members at a Quaker meeting house in Decatur. Attendance was almost evenly split between conservatives and liberals, Dooley says.

Politics aside, everyone was celebrating a recent win: In July the utility regulators passed a bill requiring Georgia Power to buy 525 megawatts of solar power capacity by 2016; about a fifth of that must come from residential and commercial rooftops, as opposed to solar power farms built by large utilities. The groups more recently worked to persuade state regulators to reject Georgia Power's proposal to charge customers with solar panels an additional $5.56 per kilowatt for use of the grid. Facing increasing opposition, the utility has withdrawn its request.
"There's no competition here," Dooley says. "Solar is our only way to force" the utilities to compete. On that, the Sierra Club's position aligns with the coalition, says Colleen Kiernan, director of the club's Georgia chapter. "With the conservative side, it's a desire to provide a fair market for everyone and eliminate subsidies, and we agree to that," she says.
"The free-market approach works well in Republican circles, so I can understand how these [groups] come together," says Frank Maisano, an energy specialist at the Washington law firm Bracewell & Giuliani. "It becomes an economic argument."
In North Carolina, Representative Ruth Samuelson, a Republican from Mecklenburg, helped fight off attempts earlier this year to gut the state's renewable energy mandate. The 2007 law—similar to ones in 29 other states—requires North Carolina's utilities to produce more of their power (12.5 percent by 2021) from renewable energy such as wind and solar. Republican opponents had introduced a bill that would have cut the requirement in half.
But renewable energy advocates faced a recent setback in Arizona. On Nov. 13, the state's utilities regulator agreed in a 3-2 vote that Arizona Public Service can collect $4.90 a month from customers with solar panels. (Solar developers reached a compromise on the proposed fee, reducing it from $100 a month.) Arizona Public argued that a rule requiring it to buy solar power from customers with rooftop panels unfairly shifts some of its costs to people without panels; the commission agreed with the argument. Barry Goldwater Jr., son of the late senator and presidential candidate, campaigned against the utility on the issue. Utilities "don't like the competition," he says. "I'm a conservative Republican, and I think people should have a choice."
Many Republicans remain opposed to solar energy because of the high costs, according to Americans for Prosperity, a group funded by the billionaire Koch brothers that often allies with the Tea Party. "We've had disagreements over solar," says Virginia Galloway, director of Americans for Prosperity's Georgia chapter. Coal and gas both generate electricity at a lower cost than solar, she says. Making utilities buy solar will raise costs that will be passed on to consumers, she says. "We oppose any mandates that would raise utility rates," Galloway says.
The coalition's Dooley says she won't give up anytime soon. "I want a cleaner world for my grandson and his grandchildren," she says. "I'll join whoever I need to in this fight."
BOTTOM LINE -
The bottom line: Some Tea Party members are breaking ranks with fellow conservatives and pushing for clean energy.
Before it's here, it's on the Bloomberg Terminal.
LEARN MORE