Online Gambling Just Went Live in New Jersey: Three Mega-Casino CEOs React
Alexandra Dean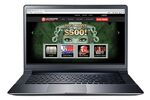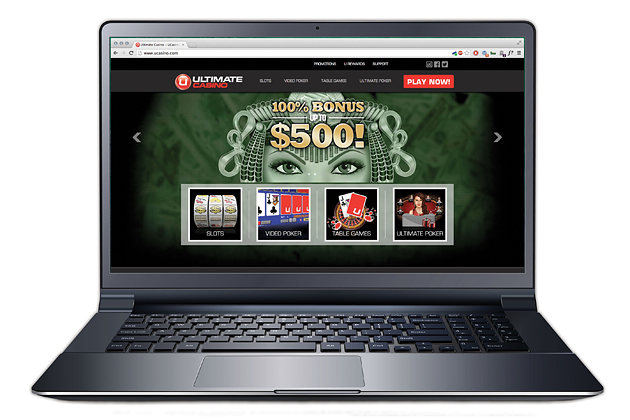 New Jersey's first virtual casinos go live today, a highly anticipated moment for the industry since it's the third, and by far the most populous, state to legalize online gambling after Delaware and Nevada. It's also a time of reckoning, because brick-and-mortars are divided on whether online gaming is beneficial or dangerous. New Jersey is home to Atlantic City, the beleaguered gaming town where casino revenues are down 40 percent from their 2006 peak.
To gauge what major casino operators think about online gambling, here are some excerpts from recent Bloomberg TV interviews with three CEOs.
Steve Wynn is chief executive officer of Wynn Resorts. He's a leader in the casino industry and a perfectionist who famously designs every detail of his luxury casinos. Where Wynn builds new properties, his competitors often follow. When it comes to online gambling, however, Wynn says he's happy to let others take the lead.
"I have been bombarded by my colleagues about the Internet," he says. "Like Mt. Everest, it looms on the horizon, blotting out the sun. I fail to see the business opportunity myself. So what I do is, I hook up with my colleagues: I smother my own confusion and prejudice and benefit from it. That's the only rational thing to do."
If Wynn is taking a back seat in the realm of online gaming, Jim Murren is steering the industry forward. Murren is CEO of MGM Resorts International, owner of one-third of the casinos on the Las Vegas Strip, and he co-owns the Borgata, one of the most successful casinos in New Jersey. Unlike Wynn, Murren is aggressively pursuing an online future for his company, teaming up with Bwin.Party Digital Entertainment, the world's largest publicly traded online gambling company, to bring online poker to New Jersey. "We are buying into [online gambling] because of our brands—Bellagio, MGM, Aria … resonate with people on poker," he says.
Murren dismisses the concerns of competitors such as Sheldon Adelson, CEO of Las Vegas Sands, who question whether virtual casinos will lure children online and cause lifelong gambling addictions.
"Technology exists to make sure that you know who [the online gambler] is," Murren says. "Whether they're of age, whether they already have addictive behavior, whether they're in a jurisdiction in which it's legal to gamble. Our company wants to be the kind of company that regulates this, that provides safeguards for the right type of people that can gamble. I think it's a great source of tax revenue for states—and I think we should do it."
Gary Loveman, CEO of Caesars Entertainment, agrees with Murren, but he doesn't want to see online gaming spread slowly from state to state. Caesars is the biggest casino operator in the U.S., and the company is pushing for federal legislation that will legalize virtual casinos in every state.
"Online poker is a very important business for my company," Loveman says. "I think [it's] a very engaging service that the United States ought to be in the business of allowing its citizens to do, so we've been petitioning to see that happen. And at the federal level, unfortunately, it's not yet happened."
He says state-by-state legalization of online gaming is confusing for customers. "You can have a state like New Jersey that permits [online gaming], but you can have an adjoining state like Pennsylvania that doesn't yet permit it. And whether you're standing on one side of the state line or the other would determine whether you could or could not do this."
It raises questions about how online gaming will be regulated in the future, he says: "Will we be able to pull players across states? … I think shortly, like the lottery does through its Megabucks programs, you'll see Nevada and New Jersey enter into some sort of agreement that says that [online players] in New Jersey can be pooled with players in Nevada."
Loveman is cautiously optimistic that Washington will eventually see the folly in patchwork regulations and legalize virtual casinos in every state. "It requires, like everything in Washington, some bipartisan consensus to do something, which has been scarce recently," he says.
Before it's here, it's on the Bloomberg Terminal.
LEARN MORE