Chinese Scholar Calculates That China's Rise Is 65.3% Complete
Christina Larson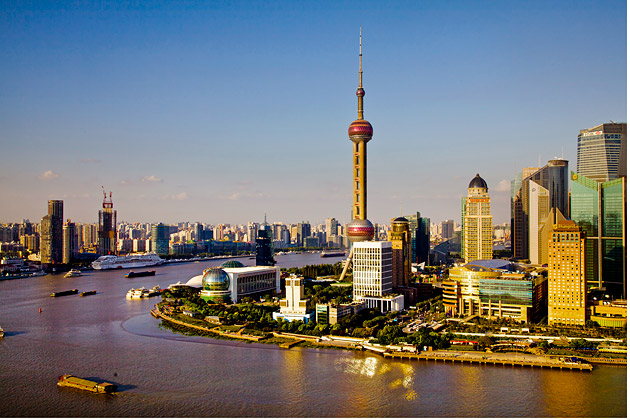 Any aspect of international relations can seemingly be quantified and ranked—from "corruption," to "gross national happiness," to "national rejuvenation." Of course, it's easy and pertinent to pick apart the methodology of any index purporting to assign a precise number to an abstract concept. Some rubrics are sturdier than others.
Yang Yigong, director of an economic research institute affiliated with China's powerful National Development and Reform Commission, has designed a curious index to measure China's progress toward restoring national greatness. In a commonly espoused view of history in China, the Middle Kingdom—once the world's largest economy—underwent two centuries of unfortunate unraveling and humiliation, but that was just an aberration; it won't be long before China returns to its rightful place leading the global economy and shaping world affairs. (Chris Patten, the last British governor of Hong Kong, also calculated that China was the world's largest economy for all but two of the past 20 centuries.) Now Yang's index calculates China's progress toward "national rejuvenation."
According to Yang's number-crunching, China is 65.3 percent of the way toward the restoration of national greatness. Yang first described his index in a 2012 article for a journal published by China's Communist Party School, a training institution for cadres; last week he released an update on his blog. His calculations led him to conclude that China's historic revival was 46 percent complete by 2005, 62.7 percent complete by 2010, and 65.3 percent complete by the end of last year.
How, exactly, are such figures derived? Yang has relied on 28 metrics of progress, grouped into six broad categories: economic growth; social development; quality of life; science and technology; environment; and foreign affairs. The specific data points he has collected and analyzed include national GDP; Internet penetration rate; per-capita energy consumption; life expectancy; urban garbage-treatment rate; and the number of both IMF and World Bank voting shares, among many other figures.
It's all a bit opaque, though one might debate whether it's more or less defensible than, say, competing rankings of America's top colleges or most livable cities. After all, everyone loves—or loves to hate—a semi-scientific numerical ranking.
Before it's here, it's on the Bloomberg Terminal.
LEARN MORE