The Anonymous Fashion Line That's Cleaning Up on Wall Street
Kurt Soller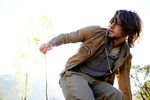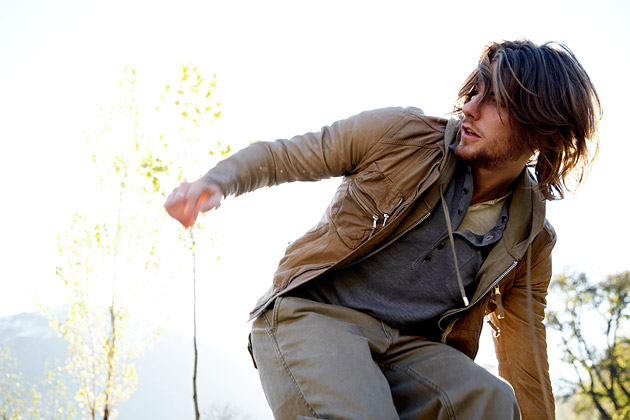 The fashion label Vince creates slouchy, mid-priced luxury basics that sell well at Bloomingdales, Nordstrom, Neiman Marcus, Macy's, Barneys New York, and Saks Fifth Avenue, among other retailers. And while it may seem safe to assume that those comfy T-shirts are designed by a guy named Vince, well, there's no Vince at Vince.
The Vince name is little more than a marketing concept, the result of a brainstorm by two fashion industry veterans, Christopher LaPolice and Rea Laccone, who launched the line after creating the successful brand Laundry in the 1980s. And their anonymity is working well: On Thursday the retailer priced above its initial public offering range, at $20 a share. This was a dollar higher than expected, valuing the newly named Vince Holding at $726 million.
Since Michael Kors made its debut on the New York Stock Exchange in 2011, Wall Street has been increasingly interested in fashion companies—not just for impeccable suits and shift dresses, but for the money that can come when a successful brand goes public. After Marc Jacobs's last Louis Vuitton show earlier this season, the designer announced he would step down from his post to take his own eponymous label public; LVMH fully supported his decision, perhaps because it still owns a sizable stake in his namesake brand. Diane von Furstenberg has been repeatedly asked about an IPO, Tory Burch has denied inquiries into hers, while Brunello Cucinelli, Prada, and Salvatore Ferragamo have listed on Italian exchanges in recent years. J.Crew, perhaps a closer corollary to Vince in the business of selling higher-end staples, is under constant will-they-won't-they scrutiny when it comes to listing on the market in order to pay off debt.
But Vince, which is majority-owned by private equity firm Sun Capital Partners, had no splashy debut and, before that, faced barely any inquiries into rumors of a future IPO. It barely even has a Wikipedia page. In general, the brand goes under the radar, even as its earnings reports show sales more than doubled from 2010 to 2012, when profits reached $2.4 million.
That makes the company an outlier: a luxury brand proffering $300-plus cashmere sweaters that's popular with consumers but receives little attention from fashion magazines or celebrities. This is partly because Vince's items are not overly stylish or driven by trends. It offers the Breton-striped cashmere sweaters ($325), relaxed wool trousers ($275), leather jackets ($995), and, yes, leggings ($235) that stylish men and women might use to round out a more recognizably designer wardrobe.
Also keeping Vince incognito is its lack of a face to the brand. When the line was founded in 2001, the name Vince was a vague reference to the designer Cynthia Vincent, who consulted on the burgeoning company but left after a few months. At the beginning of 2013, CFDA Award-winning designer Doo-Ri Chung was named creative director. She, too, is already gone. The two co-founders also left this year, perhaps because they wanted the business to stay smaller.
As of October, President Karin Gregersen has taken on the second role of chief creative officer, meaning she now helms the wholesale business, merchandise, marketing, and all the design work. Gregersen, who worked at Chloé for 13 years and at Givenchy before that, surely knows that Vince's strategy is different from how an American fashion company is usually run. But, judging from the successful IPO, that's the point.
Before it's here, it's on the Bloomberg Terminal.
LEARN MORE