Reconsidering the Cows: Is S&P Beating Back Its Legal Onslaught?
Paul M. Barrett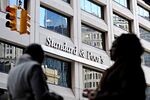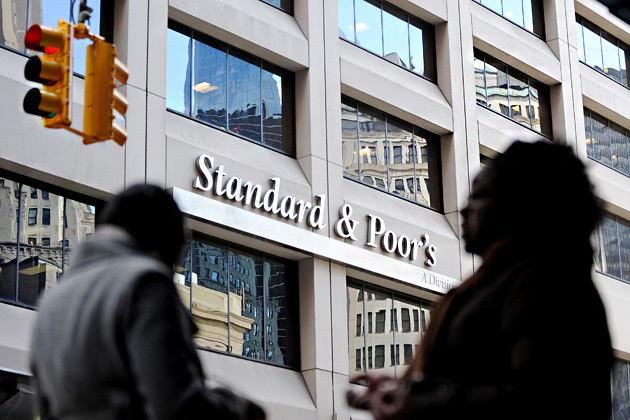 The good folks at Standard & Poor's aren't thrilled by my coverage of their litigation woes. Who can blame them? Here's how I began my most recent dispatch on the topic:
 

"If the deal-structuring cows are back, that can mean only one thing: another lawsuit against the rating agencies. … In one of the most notorious e-mails to emerge from the 2008 financial crisis, a Standard & Poor's analyst told a co-worker that investments could be "structured by cows" and still get rated—and rated favorably. The cows e-mail has been cited on numerous occasions as evidence of S&P's laxity, if not its allegedly fraudulent 'AAA' rubber-stamping of dubious mortgage-backed securities. These were the securities whose implosion helped set off the crisis and a near-depression. Now the cows are back in a fresh suit filed Nov. 11 in state court in Manhattan against McGraw Hill Financial's (MHFI) S&P unit, Moody's (MCO), and Fitch Group. The plaintiffs this time are the liquidators of two defunct Bear Stearns hedge funds. The liquidators accused the Big Three rating agencies of issuing ratings they knew were bogus."
After that piece ran, I got a call from a nice young public relations man at S&P named Ed Sweeney. We had coffee. He argued that readers deserved more context if they were to understand why the rating agency has been sued so often and why the courtroom attacks were so unfair.
"OK, Ed," I said, "what have you got?"
Sweeney came armed with some statistics and photocopied cases. Since the crisis, S&P has been named as a defendant in about 75 private lawsuits, he said, although he couldn't provide a precise number (which struck me as odd). Thirty-four suits have been dismissed, and 13 dismissals have been affirmed on appeal. Ten cases have been voluntarily dropped. "Several dozen nongovernment cases remain outstanding," Sweeney said.
Then there's the Department of Justice's $5 billion fraud suit and a bunch of cases filed by state attorneys general. Sweeney's point was that if you're keeping score at home, S&P has notched a lot of victories and thinks it's going to tough this thing out.
Not that the company wants to be seen as defiant. "S&P deeply regrets that our CDO ratings failed to fully anticipate the rapidly deteriorating conditions in the U.S. mortgage market during that tumultuous time," Sweeney said in a follow-up e-mail. Still, the agency maintains that there's a difference between being wrong and committing fraud. The cows e-mail notwithstanding, S&P believes it was merely incompetent, not deceitful.
And one other thing: The company says it has spent some $400 million over the past six years to improve its accountability.
The court opinions Sweeney brought for me had a consistent theme: S&P may have promised that its ratings were based on independent analysis, rather than more craven interests, such as securing fees from the banks that created and sold the securities being rated. But that promise amounted to "mere commercial puffery," a fabulous legal term of art that in plain English translates roughly as "obvious baloney over which one cannot be sued."
Rejecting the claims of former McGraw-Hill shareholders, U.S. District Judge Sidney Stein of New York wrote on Sept. 24 that "S&P's statements about the integrity and independence of its ratings are not specific enough to amount to a guarantee that its ratings were made without regard to profits, market share, or client feedback." That conclusion was enough to get the shareholders' suit tossed. Whether S&P's public relations people feel good about passing out judicial opinions implicitly deriding the company's pretensions to integrity and independence is another question. (Note to Sweeney's boss: He kept a stiff upper lip.)
In the course of our initial conversation, S&P's PR man didn't mention settlements. When I pressed him on whether his employer had resolved any cases out of court, he said there had been one such resolution. I actually already knew that, because I had written about it. (Sorry, Ed, I was just testing you.)
S&P historically hasn't been willing to settle cases challenging the validity of its ratings. It did run up the white flag in a highly anticipated crisis-era suit that was scheduled to go to trial in New York on May 13. The case was brought on behalf of 14 plaintiffs, led by Abu Dhabi Commercial Bank and King County, Wash. The claimants said S&P and Moody's inflated ratings on so-called structured investment vehicles. The settlement terms were kept confidential at first; S&P subsequently reported in a federal securities filing that it paid out a total of $77 million. S&P and Moody's didn't admit to wrongdoing.
Why is the Abu Dhabi case significant? Well, it indicates that if a deep-pocketed plaintiff can get to trial, S&P doesn't want to defend its deal-structuring cows e-mail in open court. That means that if any other private plaintiffs—or the federal government or the states—can get past the mere-puffery defense and S&P's other legal bulwarks, the rating agency might yet have some significant legal bills beyond its already substantial attorney fees. The Justice Department, for one, isn't likely to walk away for $77 million.
I agree with S&P: Context is good.
Before it's here, it's on the Bloomberg Terminal.
LEARN MORE