BP Declares Total War on Trial Judge in Gulf Spill Case
Paul M. Barrett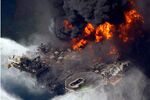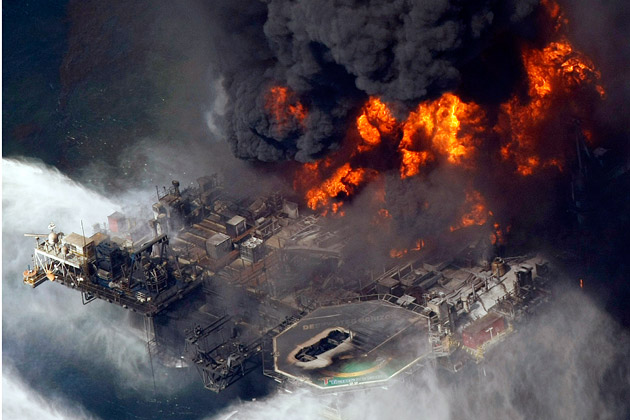 BP has escalated an extraordinary courtroom attack on the federal judge in New Orleans presiding over the multibillion-dollar litigation concerning the 2010 Gulf of Mexico oil spill. The assault on U.S District Judge Carl Barbier concerns one particular battle in a larger legal war, and the oil company's aggressive strategy could come back haunt it on other fronts.
Last month the U.S. Court of Appeals for the Fifth Circuit in New Orleans blocked certain spill-settlement payments for private business claims that BP had alleged were exaggerated or "fictitious." The ruling amounted to an embarrassing rebuke of Judge Barbier, who had appointed and vigorously defended the claims administrator. Now BP has returned to the Fifth Circuit, accusing Barbier in a filing yesterday of defying the appellate court by failing to stop disputed payments to businesses whose losses the oil company contends had absolutely nothing to do with the April 2010 spill.
"The district court has refused to enjoin payments to claimants that suffered no harm traceable to the oil spill," BP's lead appellate lawyer, Theodore Olson, told the Fifth Circuit in a filing he called an "emergency motion." Judge Barbier's inaction will cause "hundreds of millions of dollars" to be "irretrievably scattered to thousands of claimants who are not proper class members," Olson added.
As I've reported—for example, in this cover story—the business-claims settlement has resulted in a stampede to cash in on BP largesse, with plaintiffs' lawyers soliciting clients whether or not they could link their supposed losses to the 2010 spill. Moreover, a court-appointed investigator found evidence of out-and-out corruption by some senior employees of the claims-payment operation. Still, Judge Barbier insisted that BP continue to pay contested claims. The Fifth Circuit in October told Barbier to reconsider, and he has resisted that instruction. In response, BP has asked the appellate court to get the trial judge back on the reservation.
Companies and other savvy litigants don't ordinarily seek to humiliate U.S. district court judges in this manner. It's considered uncouth. In this instance, it may be suicidal, legally speaking. BP has pending before Judge Barbier far more than the contested business-claims settlement. The trial judge is also presiding over a complicated trial in which the federal government is seeking $17 billion or more in Clean Water Act penalties from BP. In other words, Barbier is the last judge on earth that BP should want to anger at this juncture.
 
This isn't the first time I've noted how BP is rolling the dice. In a dispatch in October, I wrote:
 

"BP's attorneys are very much aware of the risk. Their client thinks the gamble is worth taking. In a sense, BP, even as it has complained in the past about Barbier's judgment, is implicitly expressing confidence in his ability to set aside any irritation he might feel over the Fifth Circuit ruling and treat the company fairly in the pending Clean Water Act trial."
 
With this latest gesture—the courtroom equivalent of a two-by-four upside the head—it's hard to picture how BP imagines Judge Barbier will react in a Solomonic manner. The oil company must be assuming that the Fifth Circuit will reprimand him so severely that he'll be forced to comply and won't dare seek retribution in the Clean Water Act case.
BP spokesman Geoff Morrell didn't soften the blow in an e-mailed statement: "The district court has failed to follow the Fifth Circuit's clear directive to enter an injunction preventing payments to claimants who did not suffer harm traceable to the Deepwater Horizon accident."
The committee of plaintiffs' attorneys opposing BP were equally forceful in defending Judge Barbier's handling of the controversy. "BP continues to ignore not only the settlement agreement they co-authored and committed to, but also court orders prohibiting them from flip-flopping on the issue of causation," said plaintiffs' attorneys Steve Herman and Jim Roy. BP, they added, "agreed time and time again that objective, transparent formulas would determine causation; they cannot change their mind simply because the settlement is costing them more than they hoped."
My prediction: This thing is only going to get uglier.
Before it's here, it's on the Bloomberg Terminal.
LEARN MORE