What China's Two-Child Transformation Means for Global Businesses
by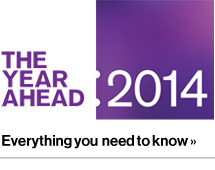 The power of Chinese consumers has not been lost on global companies. But some executives might be missing the fact that there are about to be a whole lot more of them, thanks to a decision by the Chinese government to ease its long-held policy precluding most families from having more than one child.
Michael Silverstein, a senior partner at the Boston Consulting Group and author of The $10 Trillion Prize, estimates there will be 2 million babies in China next year as a result of the policy change, in addition to the current annual pace of 14 million or so newborns. "Every night, 200 million couples are looking at each other and wondering, 'Should we do it?'" he said during an interview at Bloomberg's Year Ahead conference in Chicago. "I don't think anyone has done this calculation."
Until recently, only Chinese couples whose husband and wife are both single children have been allowed to have a second baby. Now a couple can go for a second rugrat so long as one parent is an only child. The change represents a massive opportunity for companies across a wide range of consumer goods, including those that make and sell onesies, Furbies, formula, and relatively large homes.
Whether executives plan for that growth and move to capitalize on it remains in doubt. Silverstein says European and American companies have not been aggressive enough in China, even before the pending baby boom. "They haven't deployed their best and their brightest and they haven't thrown enough money at it," he said.
Globally minded executives, however, have had good reason to be cautious. Despite a burgeoning middle class and a massive population, the one-child policy has dragged China's fertility rate to an incredibly low 1.55 per woman. By comparison, the U.S. rate is about 2.05 children per woman, according to the Kaiser Family Foundation, and India's fertility rate is 2.55.
The restrictive family planning policy was intended to combat poverty, but it has also capped the country's labor force. If China were a social network, it would have lots of members and hardly any new users. At its current trajectory, the population of China would start shrinking in 2020.
Next year, however, the country's growing ranks of seniors may have a whole new batch of grandkids to dote on—and to shop for. "Keep in mind, 2 million is just a projection," Silverstein says. "It could be that next year, there are 10 million more babies in China."

Before it's here, it's on the Bloomberg Terminal.
LEARN MORE