Sales Growth Stalls for Small Retailers
By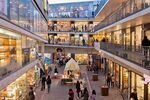 After three strong years of sales growth, small retailers are facing an overall decline in 2013, according to data from financial analysis software company Sageworks. Sales at privately held retailers of all sizes continue to grow, though at a much slower pace than in recent years, the data show.
Sageworks, which develops software for accounting firms, aggregates its data from the financial statements of thousands of companies. The chart below compares sales growth at retailers with less than $5 million in annual revenue with that of the privately held retail sector as a whole:

Overall retail sales, including from publicly traded companies, have grown steadily since the end of the recession in June 2009, according to data from the Federal Reserve Bank of St. Louis. But for small companies overall, regardless of industry, sales growth slipped in 2013, Sageworks previously reported.
Despite the Sageworks findings, the holiday shopping season could provide small retailers with a much-needed boost. Americans—experiencing a fall in consumer confidence—will simply have to spend more.
Before it's here, it's on the Bloomberg Terminal.
LEARN MORE