Miami University's New B-School Dean Wants to Keep its 'Holistic' Approach Intact
Ira Sager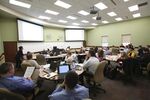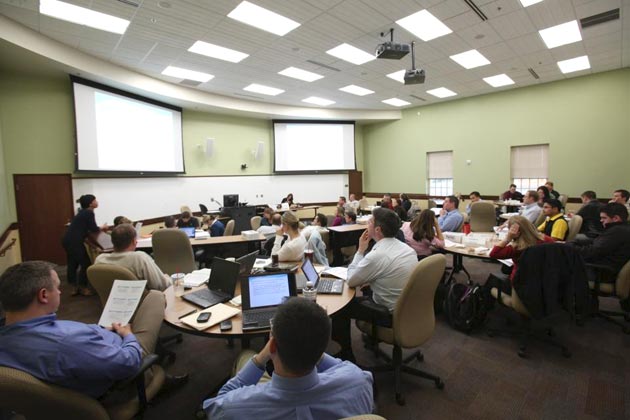 If worldly experience were at the top of the list of credentials that Miami University officials consider essential for the new dean of its Farmer School of Business, Matthew Myers's resume would speak for itself: geologist, member of the U.S. Army Airborne, and stints at Merrill Lynch and IBM. He then went back to school for master's and Ph.D. degrees, which he followed with teaching gigs in Scotland, France, Italy, Romania, Taiwan, and Uzbekistan.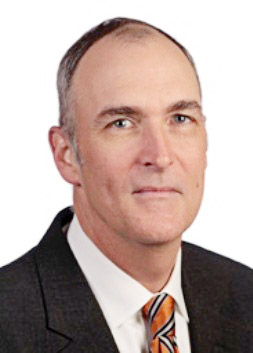 Next year, on July 1 to be exact, Myers will add a position to his curriculum vitae when he becomes the eighth dean of Miami's Farmer School of Business and its second Mitchell P. Rales Chair in Business Leadership. He will be replacing Roger Jenkins, who retired last year as dean shortly after returning $1.25 million in consulting fees he had been paid by a Minneapolis businessman convicted in 2009 of having run a Ponzi scheme.
The 53-year-old Myers is currently associate dean of the Center for Executive Education at the University of Tennessee and the Nestlé USA professor in marketing at the College of Business Administration.
Taking over Farmer represents somewhat of a homecoming for Myers, who has deep roots in the region and traces his family origins to the 1700s. (He is from over the border in Louisville, Ky., about a two-hour drive from Miami University's Oxford, Ohio, campus.) His father's family managed coal and timber operations and attended such universities as Virginia, Mount Holyoke, and the Sorbonne. His mother's side were farmers from western Kentucky. "Large families working in tough times," says Myers, whose mother was the first in her family to go to college, where she met his father.
The different family backgrounds left an impression. "I've always had a tremendous appreciation for education, both from the standpoint of it enriching your life personally and for the Jeffersonian premise that it is critical for the advancement of our people," he says.
Myers says it's too early to discuss specific plans for Farmer, which has approximately 4,000 business students and is 22nd on Bloomberg Businessweek's ranking of undergrad business schools.  He does feel strongly about continuing the school's "holistic" approach, giving undergraduate students a broad background in business. That view contrasts with the approach of some undergraduate programs that tout their ability to produce students specializing in one or two areas—say, sustainability or IT.
"In reality, the best and brightest [students] are not so narrow. They understand that in two or three years, their job description will change," he says. Employers want graduates that "understand business from 30,000 feet," he says.
The big challenge at Farmer will be to keep the classroom experience "flexible and relevant" in today's turbulent business environment. "The life cycle of solutions [to business problems] is very short." The coursework at schools such as Farmer, he says, must address the accelerated pace of change and shorter business cycles.
Is there anything Myers wants students to know about him that might surprise them? "I was a geologist first," he says. "I love science, and [it] made me a better thinker and problem solver, even if it didn't help with managerial accounting in grad school."
Before it's here, it's on the Bloomberg Terminal.
LEARN MORE