Stronger, Softer, Thinner, Cheaper: The Quest for a Better Condom
by and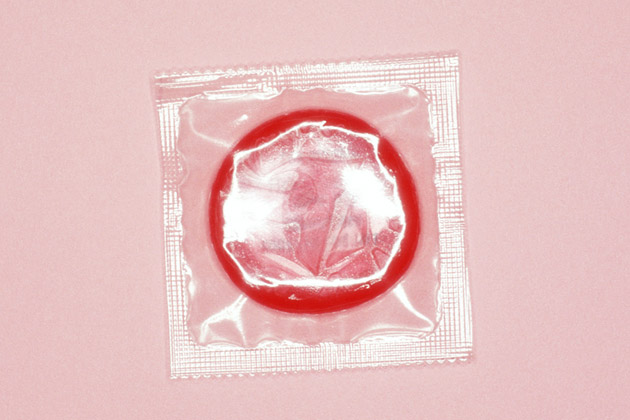 Back in March, the Bill & Melinda Gates Foundation posed an open challenge to the world: Could scientists build a better condom? A design that "preserves or enhances pleasure" so more people would use it and the world would reap the public health benefits of safer sex?
The billionaire Microsoft founder's philanthropy today announced eight proposals it picked from more than 800 applications for initial $100,000 grants. Among them: a plan to boost "strength and sensitivity using collagen fibrils from bovine tendons, which are widely available from meat processing." Another would incorporate graphene—a material consisting of a single layer of carbon atoms—with other components to "produce thinner, heat conducting condoms."
Most of the ideas involve using new materials to make condoms both thinner and less likely to break. One design from a British company seeks to layer polymers that would "gently tighten during intercourse." A team from Boston University suggested a nanoscopic coating that would "work by trapping a thin film of water to reduce friction and shearing forces," making the condom more durable.
The first-round grantees span the globe from South Africa to Kerala, India, though five of the eight are from the U.S. Promising projects will be eligible for up to $1 million in additional funds from the Gates Foundation.
Condoms are one of the most ubiquitous products on earth, manufactured at a rate of 15 billion a year and used by an estimated 750 million people, according to the Gates Foundation. Despite those numbers, they've "undergone very little technological improvement in the past 50 years," the group says on its website. Many more people would use them—and do so more consistently—if obstacles such as loss of sensation (real or perceived) during intercourse and difficulty putting them on could be eliminated.
To that end, in March the foundation started soliciting ideas for "next generation" male and female condoms through its Grand Challenges Explorations grant program. A flood of attention and suggestions poured in, including this condom slingshot applicator. While the contest might seem like a roundabout approach to meeting the program's goals of preventing HIV infections and unplanned pregnancies, some of the best innovations typically come from outsiders, says Stephen Ward, a Gates Foundation program officer. Some ideas "could be nutty and clearly off the table right away. And others could be nutty and you'd scratch your head and say, 'Wow, that could work,'" he says.
An additional crop of winners from a further set of proposals will be announced in spring 2014. The Gates Foundation is looking for unconventional ideas, so they're not all expected to pan out. "We don't consider [the program] to be a failure if most of the projects are themselves failures," Ward says. "They're often high-risk ideas that won't attract the same attention from the National Institutes of Health or venture capitalists."
Before it's here, it's on the Bloomberg Terminal.
LEARN MORE