business
Chicago Blackhawks to Repeat; Jesus Christ. 10-4
By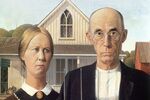 Will the Blackhawks repeat?
Yes.
— Austan Goolsbee, Robert P. Gwinn Professor of Economics at the University of Chicago's Booth School of Business, The Year Ahead: 2014, Bloomberg Link, the Art Institute of Chicago, Nov. 19, 2013.
A late-summer evening, a pickup basketball game, families watching—and suddenly a gunman with a military-grade assault rifle opens fire. A 3-year-old boy is among the 13 shot in Cornell Square Park in the Back of the Yards neighborhood of Chicago.
—'Jesus Christ. 10-4.' 13 shot in South Side Park, E. Jason Wambsgans, Phil Velasquez, Chicago Tribune, Sept. 20, 2013.
Back of the Yards is not Newtown. It gets less press even though described by Upton Sinclair in 1906.
Chicago in late autumn is beautiful. The sun rises out of Lake Michigan. The Chicago River is a certain clear-green before the ice, the snow, the wind.
Bloomberg, 10022, descends upon fair Chicago in search of forward guidance. For guidance is better obtained west of the Hudson River.
A K and the R of KKR spoke of 2014 internal rates of return. John Stumpf stepped off the Wells Fargo stagecoach to defend the character of Fortress Dimon.
The mayor made an appearance. Chicago is not Detroit. Robert Hormats waxed philosophical on China. (Ambassador Hormats and the near-rest are Democrats.)
Judd Gregg of New Hampshire parachuted in at an ungodly 4:40 a.m. CST to represent the party of Lincoln. (The uncouth mob checked his passport at O'Hare.)
Optimism pervaded. This is what happens when the elite meet to greet.
Professor Goolsbee provided a dose of an aggregated America. He was cautious, measured, and less confident of 2014 than the other swells.
In a weak moment, he suggested that Team Toews would repeat and take the Stanley Cup, again. This is not in the ice hockey textbooks. But then neither is our 2014 economics, finance, and investment.
There is another world out there. Past the glorious America Windows of Marc Chagall. Beyond Grant Woods's American Gothic. And south, west, and modestly north of the two lions guarding the elite at the Art Institute.
The Chicago Tribune canned nearly 700 today.
Among the wreckage of journalism, they do award-winning, courageous, and dangerous work on the outcome of poverty, desperation, and the audacity of diminishing hope.
Their "CHICAGO UNDER THE GUN: Tribune Photographers Chronicle Violent Crime in This Ongoing Special Visual Report" should win the Stanley Cups of post-boom news.
The other Chicago, and too much of America, face a desperate 2014. It is … ongoing.
America is better, for the select some. For too many: Jesus Christ. 10-4.
Discuss.
Before it's here, it's on the Bloomberg Terminal.
LEARN MORE