business
Big Thinkers With Quick Answers on the Year Ahead
By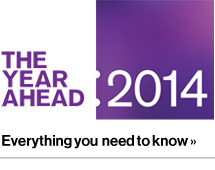 On the heels of Bloomberg Businessweek's sprawling special issue charting the shape of 2014, the brightest minds in politics, economics, and business gathered for the Bloomberg Year Ahead conference in Chicago today. The event is designed to offer a candid look at the forces transforming entire industries with untold measures of disappointment and promise. In a totally unscientific attempt to measure the two, we cornered some of the big thinkers and asked them the same quick questions. Below, lightly edited insights on next year's biggest issues.
Sallie Krawcheck, a former chief financial officer at Citigroup and owner of 85 Broads
What are you most encouraged about next year?
(Laughs) I'm not particularly excited about anything right now. But the thing I'm most excited about always is American innovation and entrepreneurialism—the ability for this country to build the businesses and concepts and products that power what I think we're in today, which is the second industrial revolution.
What are you most nervous about?
That's an easy one. I'm most nervous about government dysfunction and what that means for the economy if markets stop ignoring it and start caring deeply about it. That's government dysfunction on every level. It's short-term, in that we can't get anything done. And it's long-term, in that we owe so much more than we should.
What industry or sector is most promising for the year ahead?
Isn't it technology every year? It's where the growth is, it's where our lives are being changed most broadly. And I'd pull in energy on that. We were talking this morning about the U.S. becoming self-sufficient from an energy perspective, which could be one of the most important occurrences of our lifetimes.
Long or short: China?
Oh come on! That's a dumb question. China is such a long-term play. Next year? Neutral.
Long or short: Europe?
Always short.
What's the biggest long-tail risk next year?
I still worry about the banks. Banks are safer than they were, but we haven't asked the question if banks are as safe as they should be.
Madeleine Albright, former U.S. Secretary of State, chairwoman of Albright Stonebridge Group and Albright Capital Management
What are you most encouraged about next year?
There is a recognition in terms of how interconnected we are. There was kind of a sense that everyone was operating in their own lane, and now there is some understanding of interdependence and the positive aspects of how technology is bringing us all together.
What are you most nervous about?
The unintended consequences of decisions. I have always believed that people don't sit in their offices trying to make stupid decisions—it's just that it's very hard to think out to the longer-term effect of things. People think it's all a chess game, but it's actually more like pool or billiards. … It's very horizontal, and we often don't understand that. It's true in the financial world, and it's true in the diplomatic world.
What industry or sector is most promising?
I do think technology continues to be, in terms of the innovative aspects of it in different parts of our lives. I spend a lot of time looking at Africa, and the whole use of mobile phones in terms of determining farm prices or weather. The penetration of it is remarkable.
Long or short: China?
The Chinese economy is changing, and that's the hard part about it. I don't think we fully understand what just happened at the Third Plenum. They clearly are switching from an export-driven economy to a consumer-driven economy, and the question is whether the consumers really will do what they're supposed to. And there are divisions going on in terms of urban and rural and different classes. I basically think they are going to continue to be an engine, but there are questions in terms of how their reform movement is really positioned.
Long or short: Europe?
I think they're trying very, very hard to make the system work and try to figure out their own integration. The European Union was basically built on one leg, and they're trying to develop the other leg. What is troubling is there is a re-rise of nationalism and countries doing their own thing when they really do need to be integrated.
What's the biggest long-tail risk next year?
Disruptions that come from unexpected conflicts—border conflicts, interior ethnic conflicts.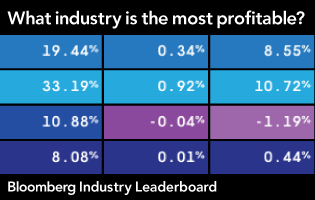 Austan Goolsbee, economics professor at the University of Chicago and former chairman of President Obama's Council of Economic Advisors
What are you most encouraged about next year?
The prospect that we could see businesses start using the cash that they've been sitting on and accumulating for the past two or three years. There might be a return to investment to something like normal or better than normal. As a share of GDP, investment has been weak.
What are you most nervous about?
The growth rate. If it stays under 3 percent, the job market is just not going to get better any time in the near future. That's the biggest problem facing the country right now. We're just not growing fast enough.
What industry or sector is most promising for the year ahead?
It's probably tech. On a relative basis, manufacturing has had a pretty significant shift in its favor. And then higher-end business services like health care and consulting. Sectors that are about exports where people come here to buy the product—like education and tourism—I think those will probably do pretty well, too.
Long or short: China?
All emerging markets have had the feature for decades that on average, the growth rate is far higher, and then when things go wrong, they go terribly wrong. If you step back and take a long view, I think China has still got a lot of running room. But people who think they will continue unabated at 9 percent growth annually without having some nasty episodes, that's being naive.
Long or short: Europe?
Bad. If they have positive growth, that would be better than the median forecast. They have an undocumented financial crisis brewing. The banks are undercapitalized, and as a result, they're lending close to nothing to the private sector. On the fiscal side, the nations have locked in at the wrong exchange rates, which is a terribly difficult problem to solve. So I don't see much very positive.
What's the biggest long-tail risk next year?
Another financial crisis, and most likely, by far, where it would come from would be Europe. The second would be China, where investment to GDP has been 50 percent. Things like that go until they can't go anymore—and then they end in a very hard landing.
Joseph Ripp, chief executive officer of Time Inc.
What are you most encouraged about next year?
Taking Time Inc. public again. I think it's going to be really great for us. It's a stimulation of the company that's been needed for some time. We get to keep our cash flows and reinvest them back in the business. Having that focus on where we're going and how we're getting there is going to be very good for the company.
What are you most nervous about?
The state of the industry. Certainly, the magazine industry has been in decline—that's no secret. But with the quality of the talent, the mass audience, and the reach of the brands we have, we should be able to figure out a way to do well in the future.
What's the biggest long-tail risk next year?
Sovereign debt. The debt we are amassing in our municipalities and our federal government is daunting. I don't know how we repay that. Governments around the world are promising benefits they haven't figured out how to fund. That's very dangerous for us long-term.
Michael Ringel, partner in Boston Consulting Group
What are you most encouraged about next year?
For a long time the only thing we could measure in health care was cost. Now we're on the cusp of the ability to understand which hospitals are performing better and which drugs are performing better, because of the Big Data boom. What that drives is a much more efficient market.
What are you most nervous about?
We have a $16 trillion GDP, and we spend $2.7 trillion of it on health care—17 percent. And that number has gone up every year. If you look forward—the furthest projections I've seen are out to 2080—it's literally 45 percent of GDP. Are we willing as a society to spend that much of our wealth on care? And I think the answer is "no."
Long or short: China?
There are some fundamental concerns around the rule of law in China. Intellectual property protection, in particular, is a major issue in health care, and most of our clients are very troubled by the lack of protection there. But China is such a big market, and it's such an engine of growth. And a lot of pharma sales are topped out in the developed markets, so [drug companies] still have to play there.
Long or short: Europe?
Europe is seeing a resurgence, [and] I think you're seeing the economies there pick back up. That drives renewed ability to spend. A new drug that creates value for patients can get a lot of revenue in Europe, and they can demand pricing that's tantamount to the U.S. in a lot of these countries.
What's the biggest long-tail risk next year?
One of the health-care risks that's worth noting as a Black Swan event is a pandemic. It's one of those things that's extremely unlikely, but not impossible. Even if it isn't a high level of fatality, it can have a major impact on economic output.

Before it's here, it's on the Bloomberg Terminal.
LEARN MORE