Labor Board Says Wal-Mart Illegally Threatened Protesting Workers
by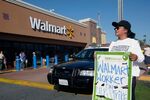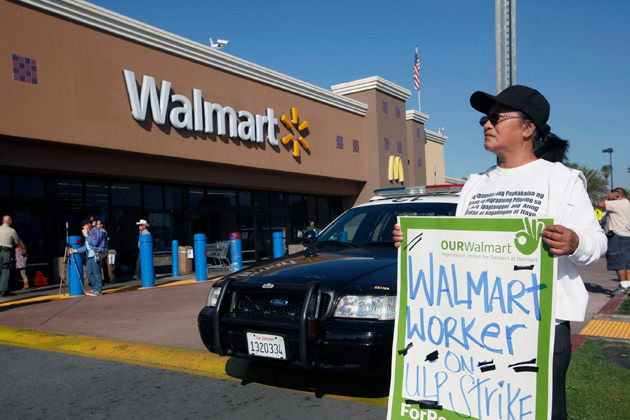 As unhappy Wal-Mart workers were getting ready to stage protests on the Friday that followed Thanksgiving in 2012, the world's biggest retailer was threatening employees with reprisal on national TV and elsewhere. That was illegal, according to a Nov. 18 statement by the National Labor Relations Board. The decision comes two weeks before this year's Black Friday, when Walmart workers plan to protest again.
According to the NLRB, Walmart also "unlawfully threatened, disciplined, and/or terminated employees" in 13 states for protesting working conditions. And in four states, Walmart "unlawfully threatened, surveilled, disciplined, and/or terminated employees in anticipation of or in response to employees' other protected concerted activities." In a statement, Walmart said: "We disagree with this position by the Division of Advice. This is just a procedural step and we will pursue our options to defend the company because we believe our actions were legal and justified."
The board will seek a settlement with Walmart that may include rehiring as many as 117 employees with back pay, according to Dan Schlademan, director of Making Change at Walmart, a union-backed campaign to pressure the company to improve wages and working conditions. The case also covers striking workers who took their complaints to the company's shareholder meeting in Bentonville, Ark., in June, according to a statement from Our Walmart, an association of employees that's also union-backed.
It wasn't all bad news for Walmart, though. The labor board found that Walmart was within its rights to ask protestors in Illinois and Texas to move from store property to public property. And it said that Walmart didn't unlawfully change work schedules or otherwise retaliate against striking employees in California and Washington.
Before it's here, it's on the Bloomberg Terminal.
LEARN MORE