Haas Launches New Institute for MBAs Who Want to Do Good
Francesca Di Meglio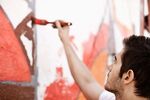 It's easy to gauge the growing interest in business school programs that address social and environmental issues. At University of California-Berkeley's Haas School of Business, Kristi Raube says all you have to do is look at the jump in applicants expressing a desire for more socially conscious careers, student activities, and the subjects of business case competitions.
On Nov. 6, Haas launched the Institute of Business & Social Impact. The center, which is run by former Haas Dean Laura Tyson, will house a hodgepodge of activities, including a new research project exploring the impact of women on the economy, the Center for Nonprofit & Public Management, the Center for Responsible Business, a graduate program in health management, and the Global Social Venture Competition.
Nearly every business school has some "social impact" offering, ranging from reducing carbon emissions to helping indigenous people become economically self-sufficient. The University of Michigan's Ross School of Business has the Nonprofit & Public Management Center. Cornell University's Johnson Graduate School of Management has the Center for Sustainable Global Enterprise. The list of centers goes on, and the number of schools that offer relevant courses or concentrations is too high to count. Some schools, like the new Haas institute, offer degree programs, research efforts, or simply a forum for public discussion of popular issues.
What's not as easy to gauge is the success of these programs in turning out socially motivated MBAs. Many business schools are reluctant to provide numbers because the figures don't reflect the full picture of what graduates do—for example, work for a large multinational on an initiative to reduce carbon emissions, points out Mark Milstein, director of Cornell's Johnson Center for Sustainable Global Enterprise.
Some schools do release figures on the number of students who go into the nonprofit sector. MIT's Sloan School of Management reports that four students in a class of the more than 400 went into nonprofits in 2013. At Ross, about 30 students annually go into nonprofits and other social impact jobs. Class size at Ross is about 500 students.
"There are a lot of factors that determine where an MBA graduate goes for his/her first job, from debt load to consideration of location based on a spouse's education or employment," writes Harvard Business School spokesperson Jim Aisner in an e-mail. Forty-four HBS students took social impact jobs in 2013, up from 27 in 2012. In a school with about 900 students per class, that is less than 5 percent of the 2013 class.
To help ease the financial burden for graduates who do want to work for nonprofits or in other low-paying fields, many top business schools, including HBS, Ross, and Wharton, have programs that offer grants or other financial subsidies.
Enterprising grads might be able to work their social values into projects at their mainstream workplace, but the reality is "the jobs have not caught up to the interest yet," says Rishi Moudgil, managing director of the Ross Nonprofit & Public Management Center.
Haas's Raube, managing director of the new institute, says that is starting to change. Recruiters and top companies are increasingly investing in this area, she says, citing Goldman Sachs's new Social Impact Fund. She also points out that Generation Y, the generation currently in MBA programs, is more civic-minded than earlier generations.
Raube concedes that tracking MBA grads going into jobs that have "social impact" is difficult. In the last three years, the percentages at Haas have gone up only 4 points, from 13 percent to 17 percent. The numbers, she says, do not capture students who "make a positive impact" even if they don't fall into this category. "There are opportunities in every industry and in every business function to make an impact, and that's ultimately what will truly transform businesses," she says.
Before it's here, it's on the Bloomberg Terminal.
LEARN MORE