A $7,000 Pillow? Stuff and Nonsense
by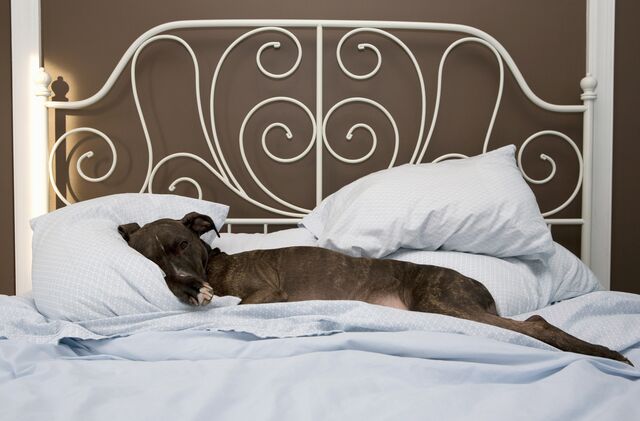 Unmatched comfort. The glory of Venice. Sensible pillows.
You won't see that last boast in luxe hotel ad copy -- giant down pillows costing hundreds or even thousands of dollars are a selling point in the high-end hospitality industry. But a simpler, smaller pillow is often head and shoulders above the stuffy ones.
"I'm not kidding when I tell my patients they shouldn't spend a lot of money on a pillow," says Jeffrey Goldstein, an orthopedic surgeon and director of spine service at NYU Langone's Hospital for Joint Diseases. "A lot of people feel that if they're not paying top dollar, then they're not getting the top pillow."
The size and fill are very different from the ergonomics. "The most important thing is that the pillow doesn't flex your head and that it keeps your head even with your shoulders," Goldstein says. You can buy a $360 pillow with a lot of "loft," or thickness, and an overfilled eiderdown for $7,199 . The bigger the pillow, though, the likelier you are to sleep on it with your neck bent at an angle.
Goldstein doesn't recommend a specific brand or fill and cautions that there is no single, perfect size. A slightly overfluffed pillow has its uses, especially if you have a sinus problem and need to prop up your head. For the rest of us, Goldstein says, "the alignment of the head, neck and shoulders should be the same."
Supreme vistas. Gracious dining. Chiropractors on call.
James Tarmy writes the Loot blog for Bloomberg.com's Good Life channel. He is also a columnist for Muse, the arts and leisure section of Bloomberg News.

Before it's here, it's on the Bloomberg Terminal.
LEARN MORE