Judge Says 'All Society Benefits' From Google Books
By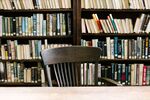 Google was handed a resounding endorsement of its Google Books program on Thursday morning in its long-running legal dispute with the Authors Guild.
In granting Google's motion for summary judgment and dismissing the eight-year-old copyright infringement case, Denny Chin, U.S. District Judge for the Southern District of New York, said the massive book-digitization project doesn't violate copyright law. Chin also described the many ways in which he believes the effort benefits writers, readers, scholars, libraries, and the public at large. "Indeed," he wrote, "all society benefits."
"This has been a long road and we are absolutely delighted with today's judgement," a Google spokesperson said in a statement. "As we have long said, Google Books is in compliance with copyright law and acts like a card catalog for the digital age, giving users the ability to find books to buy or borrow."
The Authors Guild responded to the outcome with a promise to appeal Chin's ruling. "We disagree with and are disappointed by the court's decision today," the Guild's executive director, Paul Aiken, said in a statement posted online. "This case presents a fundamental challenge to copyright that merits review by a higher court. Google made unauthorized digital editions of nearly all of the world's valuable copyright-protected literature and profits from displaying those works. In our view, such mass digitization and exploitation far exceeds the bounds of fair use defense."
How does Google Books provide public benefit? Chin detailed the ways.
1. "It advances the progress of the arts and sciences, while maintaining respectful consideration of the rights of authors and other creative individuals, and without adversely impacting the rights of copyright holders."
2. "It has become an invaluable research tool that permits students, teachers, librarians, and others to more efficiently identify and locate books."
3. "It has given scholars the ability, for the first time, to conduct full-text searches of tens of millions of books."
4. "It preserves books, in particular out-of-print and old print books that have been forgotten in the bowels of libraries, and it gives them new life."
5. "It facilitates access to books for print-disabled and remote or underserved populations."
6. "It generates new audiences and creates new sources of income for authors and publishers."
The 33-page ruling was issued a little more than two and a half years after Chin rejected a proposed $125 million settlement reached by the two parties. At the time, he ruled that the deal wasn't fair, adequate, or reasonable. He denied a motion by Google to dismiss the case in May 2012 and granted a plaintiffs' motion for class certification, later rejected by the 2nd Circuit Court of Appeals.
The case was originally filed by various groups on behalf of publishers and authors. Five publishers reached a settlement with Google in October 2012 that wasn't subject to court approval. It allows U.S. publishers to choose whether to make their books and articles available for scanning or have them removed.
Before it's here, it's on the Bloomberg Terminal.
LEARN MORE