Is It Game Over for Video Game Consoles?
Consoles from Microsoft, Sony, and Nintendo cling to relevancy in the mobile era
by and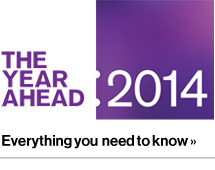 As a kid, Jared Cate spent long hours playing Nintendo's Pokemon and The Legend of Zelda video games. So when the company released its Wii U console before Christmas last year, Cate, 23, rushed to a local GameStop store in Atlanta to buy one. "I was about to move to San Francisco and figured it'd be a great thing to play with my family in my last few days at home," he recalls.
Cate's Wii U has mostly been gathering dust since. Like many other Nintendo fans, he's lost interest because of a lack of must-play titles for the $300 console. That's left him plenty of time to play games developed for smartphones, tablets, and PCs. Since April, Nintendo has sold 460,000 Wii U's, about 5 percent of its global target for next April of 9 million machines.
As Sony this month begins sales of the PlayStation 4, and Microsoft delivers its Xbox One, their first full-size consoles in more than seven years, Nintendo's woes are raising concerns about how new entertainment platforms—from iPads to cheap Android phones—are chipping away at the $58 billion global market for traditional video games. "There's a lot of uncertainty in the business right now," says Blake Jorgensen, chief financial officer of Electronic Arts, the No. 2 video game maker.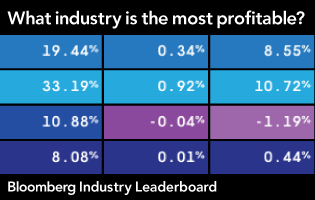 The console business, which historically doesn't make money until tens of millions of the machines are in living rooms, is introducing the hardware into a much-changed industry. U.S. revenue from sales of mobile games and those downloaded to computers rose 16 percent last year, to $5.9 billion, according to researcher NPD Group. Sales of the standard $60 packaged titles for consoles fell 21 percent, to $8.9 billion. THQ, the former maker of console shooter game Saints Row, went bankrupt in 2012 and was liquidated this year. Even Zynga, the maker of casual games for Facebook that once looked to be the biggest threat to traditional developers, missed a shift to mobile play and was forced to fire hundreds of workers in June.
Microsoft and Sony are giving their new machines 10 times the processing power of their predecessors, offering plenty of punch for hard-core gamers who line up first for consoles, as well as the ability to connect to the Web and tap into online games and entertainment.
The Xbox One will offer exclusive content, including a live-action TV show produced by Steven Spielberg and based on Microsoft's best-selling Halo alien shoot'em-up game. Sony also has been trying to line up content to deliver a TV-like service via its new machine.
In a nod to the open-architecture revolution that encouraged small developers to create content for casual players on mobile devices such as the iPhone, the Microsoft and Sony consoles will allow self-publishers to sell titles through the companies' online game stores. "It's going to be very much a challenge … to capture a casual consumer who is on the fence about replacing their console," says David Cole, founder and chief executive officer of researcher DFC Intelligence.

Before it's here, it's on the Bloomberg Terminal.
LEARN MORE