Soccer in the U.S.: A Never-Ending Arrival
New TV deals and the World Cup could finally boost the sport in the U.S.
by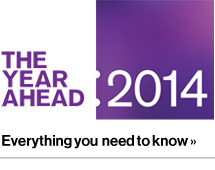 Soccer's American breakthrough is like a UFO: always seen on the horizon, never actually landing. The sport was on the verge of triumph in 1977, when the New York Cosmos drew a crowd of 77,691 at Giants Stadium, and in the 1980s, when youth participation doubled, and in 1994, when the U.S. hosted the FIFA World Cup. Yet soccer as a spectacle remains a niche attraction in the U.S. NFL games draw roughly 80 times more television viewers than professional soccer matches.
For the record, 2014 will not be the year soccer takes over in the U.S. Next year, however, will be the sport's biggest in the country, with more Americans watching more matches on television than ever before. "There is much greater distribution than there was five years ago, and more people are watching," says Neal Pilson, former president of CBS Sports and founder of Pilson Communications.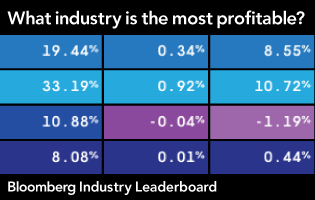 NBC has made soccer a central part of its relaunched 24-hour cable sports channel. In 2012 the network paid $250 million, according to the Associated Press, for three full seasons of England's Barclays Premier League—a threefold increase from the league's previous three-year deal with Fox. Through the first seven weeks of this season, according to Nielsen numbers compiled by Brad Adgate of Horizon Media, more than 16 million U.S. viewers tuned in to see matches between clubs such as Manchester United and Liverpool, roughly double the audience for the same span last year. If the English league doesn't suit them, U.S. viewers can now find matches from the top Spanish, Italian, and French leagues on BeIN Sport, a cable channel launched in 2012 by Qatar-based network Al Jazeera.
All of that is in addition to next year's main event: the World Cup in Brazil. If trends hold, the tournament's final on July 13 in Rio de Janeiro will be the most watched soccer match in U.S. history. The 2010 final in South Africa drew a record 24.3 million U.S. viewers, up 44 percent from the World Cup four years earlier in Germany. "There is more interest next year than there was in the South African World Cup, for sure," says Sunil Gulati, president of the U.S. Soccer Federation. In September more than 10 million viewers tuned in to ESPN and UniMás to see the U.S. play Mexico in a World Cup qualifier, the most ever for a match of its kind.
For Major League Soccer, the top U.S. professional league, the growing interest in the global game has been a mixed blessing. There are more soccer fans within easy reach, but they now expect to see world-class talent. "Overall, if you grow interest in soccer, inevitably more people will watch MLS," Pilson says. "But there is a tradition in this country that the American people want to watch the top level of any sport." Ratings for MLS matches, according to Adgate, have dipped in the past two years, from an average of more than 200,000 viewers to fewer than 150,000. MLS can't top the European leagues for quality, but it has the best product U.S. fans can see in the flesh. Rabid fan bases have popped up in New York; Kansas City, Mo.; Portland, Ore.; and Seattle, where the Sounders set an MLS attendance record this season with more than 44,000 fans per home game.
According to John Guppy, founder of Gilt Edge Soccer Marketing, the spectators filling U.S. stadiums or tuning in for English matches are part of a new generation of sports fans: "Millennials are the biggest driver of the sport right now." Drawn by soccer's niche status, they are slowly pulling it into the mainstream. "They are looking for their own identification," he says. "Soccer fits that bill."

Before it's here, it's on the Bloomberg Terminal.
LEARN MORE