U.S. Automakers Rush to Build Small, Good Cars
U.S. automakers look beyond SUVs to lure young buyers
By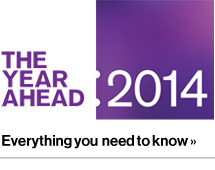 Berj Alexanian's first car was a hand-me-down Honda Accord from his parents. But when it came time last year to buy his first new car, the 25-year-old test-drove only American models. He settled on a Chevy Cruze compact, because he liked its "peppiness, fuel economy, and classy styling." Plus, he wanted something his mom and dad didn't drive. "There's no one my age saying, 'Oh, wow, look at that Accord, that's very stylish,' " says Alexanian, who works in public relations in Royal Oak, Mich. "The new Ford Fusion, the new Chevy Impala—those are the cars that are speaking more to people my age."
A surprising shift is taking place in the U.S. car market. Detroit, once derided for turning off young customers with drab econoboxes, is aggressively courting entry-level buyers with a slew of high-quality models. Honda Motor and other Japanese and Korean companies, including Toyota Motor, Nissan Motor, Hyundai Motor, and Kia Motors, have long recognized the importance of building loyalty by selling affordable, feature-laden cars to young people who later move up to more expensive ones. U.S. carmakers ceded this ground in favor of selling costly SUVs and pickup trucks. Their dependence on gas guzzlers almost drove them to ruin when fuel prices spiked in 2008 and the economy tanked.
The government-backed bankruptcies at General Motors and Chrysler in 2009 and a self-financed restructuring at Ford Motor have transformed American small cars from loss leaders to reputation rebuilders. Compacts such as the Cruze, Ford Focus, and Dodge Dart will elevate Detroit's share of the U.S. small-car market from 19.7 percent in 2009 to 30.1 percent in 2014, says consultant LMC Automotive. "Starter cars are such an important place for Detroit to be competitive, because it's the future," says Kevin Tynan, a Bloomberg Industries auto analyst. "These are the people who will buy 20 more cars in their lives."
The Dart has the youngest buyers of any compact: Roughly half are younger than 40, according to Chrysler. The Cruze and Focus exceed the industry average in luring buyers under 34, according to Edmunds.com. Many of the new U.S. models feature touchscreens and voice controls that connect to smartphones. On the Dart, 80 percent of buyers order the 8.4-inch dashboard touchscreen, a $495 option. "It's the complete opposite of heated seats and sunroofs," says Joseph Veltri, a Chrysler vice president. "The younger buyers really are gravitating toward the technology."
Such extras have enabled Detroit to finally make money on small cars that have more going for them than rock-bottom prices. The Cruze, Focus, and Dart sell for an average price higher than $20,000—more than the Honda Civic ($19,677) and Toyota Corolla ($18,673). Yet U.S. carmakers will be tested by the plunging yen, which has allowed Nissan and Toyota to discount prices. Detroit executives insist they won't devalue their hot new cars by selling them cheaply or compromising quality, as they did in the past. They can't afford to lose another generation of buyers like they lost boomers to the Japanese. The millennials are "going to be really important to us," says Amy Marentic, a marketing manager at Ford. "It's an investment in our future." 

Before it's here, it's on the Bloomberg Terminal.
LEARN MORE