CSX's Mike Ward on Shale Energy and Rail Traffic
The head of CSX looks at the dramatic changes in the railroad business
by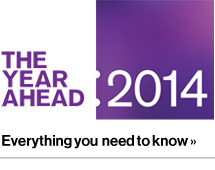 The uncertainties facing executives are considerable heading into 2014. CSX's CEO shares his views on the shale energy boom and rail traffic.
How does CSX match up against Warren Buffett's Burlington Northern Santa Fe?
We operate primarily in the East and the Burlington Northern Santa Fe operates in the West. But we serve all the major metropolitan areas in the 23 states east of the Mississippi and provide a great service product, which has allowed us to expand our business this past quarter.
How has the shale energy boom affected rail traffic?
It's certainly an issue for us. Our coal business in the quarter was down 7 percent, and that's being impacted by low natural gas prices as well as some environmental regulations. On the other side of the coin, we're moving crude by rail from North Dakota over into the East Coast, about a train a day, and that certainly helps to offset to some extent the challenges in the coal market.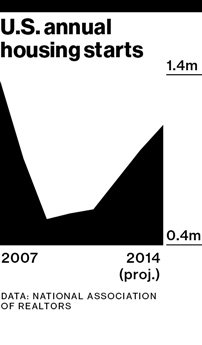 How does the U.S. economy look to you?
If you look at some of the broad indicators in the economy, housing starts were 780,000 last year, and they're expected to be 950,000 this year and rise to 1.1 million in 2014. Automotive production is up from 15.3 million light-vehicle production in 2012 to 16.2 million this year—and the industry is forecasting 16.8 million next year. We're really seeing some positive signs in the economy. If we exclude the challenges in our coal market, our merchandise and intermodal businesses were up 5 percent in the quarter, so we're seeing some optimistic signs.
You're a big advocate of stock buybacks. Why?
We take a balanced approach to allocating our cash. Our first priority is investing in the business. We're going to spend $2.3 billion this year, about 16 percent to 17 percent of our revenue. Our second is dividends; our dividend yield is now 2.3 percent. And third, with the remaining cash we exercise buybacks. And we think that strategy satisfies all of our investors because each set of investors has different desires.

Before it's here, it's on the Bloomberg Terminal.
LEARN MORE