Obamacare Has Health Insurers Worried
The messy rollout of the exchanges has made it hard for carriers to figure out what business will be like in 2014
By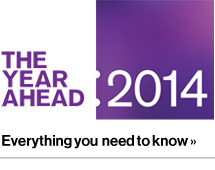 After soaring for months, stock prices for insurers such as UnitedHealth Group and Aetna have lost altitude in recent weeks. Although the rollout of the glitch-plagued federal health-insurance website is partly to blame, it's what lies ahead that has investors concerned. "There's a whole host of operational questions about 2014," says Thomas Carroll, a health-care analyst at Stifel Nicolaus.
The exchanges are supposed to add about 7 million new taxpayer-subsidized customers to private insurers' rolls in 2014, according to the Congressional Budget Office. Yet getting a true read on how enrollment is progressing is difficult given the technological breakdowns that have beset healthcare.gov and some of the state-run sites. Another concern for companies: The 2010 health law mandates cuts to Medicare Advantage plans, which are offered by private insurers that contract with the government to provide care to the elderly. It's also unclear how much of a new tax on premiums carriers will be able to pass on to customers. In an Oct. 31 note to clients, analysts at Goldman Sachs projected that insurers will suffer underwriting losses in 2014 on customers who purchase their policies through the exchanges.
The murky future was a recurring theme in the most recent round of quarterly earnings calls. UnitedHealth, the largest medical insurer in the U.S., declined to raise its full-year forecast on Oct. 17, despite third-quarter profits that matched analysts' estimates. The Minnetonka (Minn.)-based company left open the possibility that earnings could drop next year. Chief Executive Officer Stephen Hemsley told analysts he sees "limited potential" for lowering medical costs further and expects Medicare reimbursements to be a drag on results next year, because they're not keeping up with rising expenses. The company's 2014 forecast will straddle the range it's given for 2013, he said.
WellPoint CEO Joseph Swedish acknowledged in an Oct. 23 call with analysts that the rollout of the marketplaces has been "lumpy," making it impossible to give an early read on enrollment. Chief Financial Officer Wayne DeVeydt suggested expectations for 2014 profit for the Indianapolis-based insurer may be below this year's results.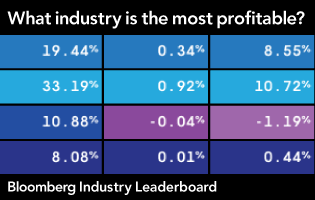 Aetna won't be affected much by the problems with the exchanges, CEO Mark Bertolini told analysts during an Oct. 29 call. The Hartford-based company gets less than 3 percent of its revenue from the individual and small-group sales the marketplaces target. Still, problems with the federal website, which may not be fully functional until December, could deter so-called young invincibles from buying plans, Bertolini says. "The younger, healthier people aren't likely going to give it more than one shot," he says. That could lead to the industry's worst-case scenario: a disproportionate number of sick consumers signing up, driving up expenses for carriers and customers.
It's not hard to understand why high-flying insurance stocks stalled in October. Through September, a Standard & Poor's index of the top 10 carriers had gained 35 percent for the year, about twice the return for the S&P 500. The shares rose as U.S. medical costs continued their slowdown since the 2009 recession and amid signs that implementation of Obamacare was moving smoothly. Since Oct. 1 the insurer index is down 2 percent, even as the broader market has risen. Jennifer Lynch, an analyst at BMO Capital Markets, suggests that investors may remain cautious until the outlook is clearer: "Everyone is focused on the moving parts for 2014."

Before it's here, it's on the Bloomberg Terminal.
LEARN MORE