business
Evercore Analyst Ken Sena on Google's Stock Price
The Evercore Internet analyst predicts Google's stock price and competitive strengths
By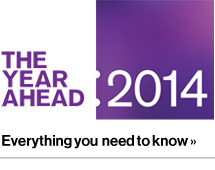 The technology analyst looks at how Google stacks up against rivals Yahoo!, Microsoft, Facebook, and Twitter.
Google trades at about $1,000 per share, and you have a price target of $1,100. Too conservative?
Well, when I think back to about 2007, we were talking about Google $1,000. It's been quite a while since then to see them hit that mark. Margin expansion for Google has been quite tough. So even though Google is doing a lot of great things around Chrome and Android, when you think about re-rating the stock in terms of evaluation appreciation, that has been an issue.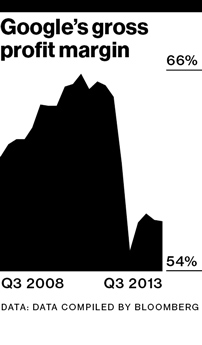 What Google strengths should Yahoo! emulate?
Google made some changes a few years ago in terms of compensating some of their higher executives more. And I think that if you are in the Valley right now, talent is very scarce.
I think for Yahoo, while it's doing better in terms of attracting talent, it needs to do more. I think you still have to make sure that if a person knows mobile, if they know social, if they have a great idea, they want to go work for Yahoo.
Is Microsoft a concern for Google?
Google makes much of its money through services, and they can use those services to become much more disruptive across hardware and software layers, which is where Microsoft competes. So I think having that services bent gives Google an advantage against Microsoft.
Does Google need to worry about Facebook and Twitter when it comes to ad dollars?
Facebook has had a very strong performance over the last quarter or so, and there is an expectation that ad dollars will continue to flow to the social network site. Some of those dollars are shifting out of Google to some extent. So it's competitive.

Before it's here, it's on the Bloomberg Terminal.
LEARN MORE