Blue Apron's Matt Salzberg on the Food Home Delivery Market
Blue Apron's co-founder outlines his plan to conquer the food delivery business, one stomach at a time
by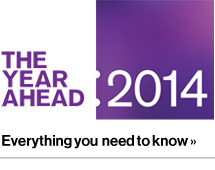 The uncertainties facing executives are considerable heading into 2014. Blue Apron's co-founder discusses the food delivery market.
Your company provides ingredients for home-cooked meals and is the largest U.S. meal delivery service. What inspired you to start this company?
Food has always been a passion of mine. And when we started the company, my co-founders and I were working superhard and wanted to cook at home more often. But we found it too difficult to go out and find all the ingredients we needed to cook at home. So we came up with the idea for an ingredient delivery service.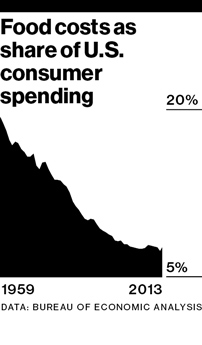 Who is your target demographic?
We made the recipes so that they're accessible to novice cooks but also interesting to expert chefs. And the key demos that usually cook with us are young professional couples and young families of four. We also cater to older couples whose kids have grown up and left the house, so they are back to cooking for two again.
How do you get new clients?
We acquire customers in a variety of different ways. Right now, actually, the biggest way we win over customers is word of mouth. And we have a great referral program. People hear about us from their friends at the water cooler at work—talking about that cool new recipe that they cooked last night. We also do direct marketing on the Internet.
How do you deliver your ingredients and keep them fresh?
Operations are clearly one of the most complicated things we do after creating great recipes. We deliver our ingredients to customers nationwide in refrigerated boxes that use biodegradable insulation. If you're not home, we can drop the box off on your stoop or your porch. And so it's quite easy for us to reach our clients.
You charge $9.99 per meal (per person), which seems high if you're used to going to the grocery store. What are your margins like?
We're not going to disclose our exact margins, but they're healthy margins that allow us to build a scalable business. You know, the $9.99 price point is actually cheaper than you can get on your own at the grocery store. You've got to compare it to what we give you. We're getting you fresh pastas that we've had specially made for our customers.
How often do you change the menu?
We have a team of people in our test kitchen every week creating six new recipes.

Before it's here, it's on the Bloomberg Terminal.
LEARN MORE