Fast-Food Chains Inch Toward Healthiness
You won't find "low-sodium" and "diet" on their menus, but chains such as Dunkin' Donuts and Au Bon Pain are gradually getting the salt and fat out of their food
By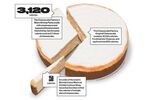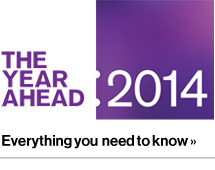 Going cold turkey is hard—especially if it means denying yourself a 730-calorie frozen caramel coffee Coolatta or an 840-calorie steak and cheese sandwich. That's why restaurants are getting Americans off unhealthy food gradually. Amid a national obesity epidemic, chains such as Au Bon Pain and Subway are tweaking their fare by tiny degrees instead of introducing openly lighter menus. They don't want to frighten customers with terms such as "low-sodium" and "diet."
"Our biscuit is not the same one it was a year ago," and customers can't necessarily tell, says Stan Frankenthaler, executive chef at Dunkin' Brands Group. The owner of Dunkin' Donuts and Baskin-Robbins has been using a "stepped approach" to cutting salt and sugar, he says. "Restaurants are wanting to do it a little bit behind the scenes," because there's a belief that something labeled healthy won't taste as good, he says.
In January 2010 companies including Dunkin', Subway, and McDonald's formed the Healthy Menus R&D Collaborative. They were concerned about the possibility of more regulation in the wake of a study by the Institute of Medicine, a nonprofit group that advises on health issues, showing that Americans consumed too much salt, says Amy Myrdal Miller, director of programs and culinary nutrition at the Culinary Institute of America, which works with the collaborative.
Chefs and executives from 25 food companies began meeting twice a year. After spending three years working to reduce salt in their menus, the group has turned its attention to carbohydrates and sugar-sweetened drinks. Frankenthaler says he was "nervous" about working with competitors. To avoid giving up the secret sauce, the chefs do trials with recipes from the Culinary Institute.
Frankenthaler lowered the salt in Dunkin's English muffins and biscuits by using different combinations of baking powder and cream of tartar. He also cut some sugar—though he won't say how much—from the Coolatta frozen drinks by buying riper fruits that made the slushies sweeter. A medium, strawberry fruit Coolatta now has 85 grams of sugar—still more than the recommended daily intake.
In 2008, Au Bon Pain, which has about 200 U.S. cafes, cut the sodium in its chicken noodle soup by 23 percent. In 2012 it took the salt down again—this time by 8 percent. In June it decreased it yet again, lowering it by 7 percent, to 650 milligrams. Chef Stefano Cordova used mushroom powder to replace some of the salt, and he smokes and roasts vegetables for a more flavorful broth. His long-term goal is to lower sodium in Au Bon Pain's bread by about 20 percent.
Subway, which has 40,500 locations, started reducing the sodium in its bread in 2009 and has since cut salt in meats and sauces. "When you hear less sodium, your mind hears less taste," says Elizabeth Stewart, Subway's marketing director. The chain has spent years doing it so customers' palates could adjust, she says.
Still, Big Macs and other junk food staples aren't going away anytime soon. Last year, Au Bon Pain swapped a 550-calorie cinnamon roll with a 480-calorie version sans sugar glaze. Customers sent Chef Cordova e-mails lamenting the loss of the sweet goo. Two months later, the glazed rolls were back. While the restaurant is trying to reach a balance, sometimes, says Cordova, "It's a sin to take sugar away.