Europe's Bid to End Roaming Charges
European Commissioner Neelie Kroes would eliminate roaming charges, but she faces a lot of telecom opposition
By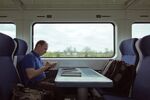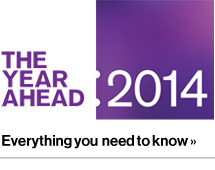 When a Londoner takes a trip to Paris, two and a half hours away by train, his phone bill soars. A 20-minute call home costs £5 ($8). Texting a photo is 60 pence (96¢). Ten minutes of Google Maps is £2.76. All these services would be free had he just stayed put.
That's a big reason business is declining for telecommunications companies, according to European Commissioner Neelie Kroes, who is in charge of strengthening the European Union's wireless services. She says roaming charges cause consumers to use their phones less—which hampers business and limits economic growth. (Although some rules are set by country authorities, the EU can determine roaming policy.)
Kroes is proposing EU regulations that would eliminate roaming charges by 2016. She bills herself as pro-business, saying these changes will help companies boost profits: When consumers use their phones more, they are likelier to upgrade to more expensive plans.
The carriers don't agree with Kroes's prescription. They maintain that shrinking industry revenue is caused by too much competition. Executives including Philipp Humm, the head of Europe for Vodafone Group, and Timotheus Hoettges, deputy chief executive officer of Deutsche Telekom, want the EU to ease restrictions on mergers so they can buy smaller competitors. They say limiting roaming charges will cut into a key income source. European companies stand to make $19.7 billion in roaming fees this year, according to research firm Informa Telecoms & Media.
"I don't understand the necessity of giving the sick man sour medicine. Maybe you want him to die," Stéphane Richard, CEO of France's Orange, said at a conference in Brussels in October. "I am surprised by people who are thinking we are going to increase our investment by cutting our resources."
Kroes's plan and its potential impact are being discussed by the European Parliament this year and could be approved next year, which is also when Kroes's term ends. If the rules are delayed—companies are lobbying intensely and the national governments need to agree on the regulations—and she leaves before the Parliament agrees to debate it, the package could be scrapped.
Kroes believes that clinging to roaming charges will cause further profit erosion for the wireless industry. "Either our telecom companies embrace data-driven change, or they will become corporate roadkill," she said in an Oct. 24 tweet.

Before it's here, it's on the Bloomberg Terminal.
LEARN MORE