Electronic Health Records' 'Make-or-Break Year'
The government has doled out billions to spur the switch to digital medical records. Now hospitals must prove they're using the technology
by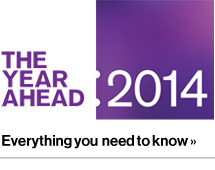 Lelia Straw uses her home computer to help manage her type 2 diabetes. To track her blood work and stay in touch with her doctors, she logs on to HealthConnect, an online system operated by Kaiser Permanente, the Oakland (Calif.)-based health plan that covers 9.1 million Americans. "When you have the tools, you have sort of an internal motivation to use them and to pay attention to what's going on," Straw says. For years, the 63-year-old carried a paper record of her medical history, but she has come to realize that all her doctors now have access to even her most recent test results.
New findings confirm that electronic health records deliver benefits for patients and physicians. A September study by one of Kaiser Permanente's research arms shows that when doctors switched from paper to digital records, their diabetic patients made 5.5 percent fewer trips to the emergency room and were hospitalized 5.3 percent fewer times. These modest gains added up to savings of $158,478 for every 1,000 patients. "There's something about being in an integrated system that allows everything to work better," says Marc Jaffe, a Kaiser Permanente endocrinologist who is a co-author of the study.
The Obama administration has been spurring the development of a digitally connected health-care system since 2009, when the Health Information Technology for Economic and Clinical Health Act was wrapped into the stimulus program. As of September, more than $16.5 billion in subsidies had been disbursed to help hospitals and doctors who treat Medicare and Medicaid patients defray the cost of purchasing certified technology. Medicare providers who don't go digital will have payments reduced starting in 2015.
The transition to electronic records underpins many of the goals set out in the Affordable Care Act of 2010, such as curbing hospital readmissions and encouraging the development of Accountable Care Organizations, groups of doctors, hospitals, and other professionals who coordinate care for Medicare patients and get paid more for keeping their patients well. Digitization also promises to unlock a wealth of data that drugmakers, insurance companies, and government agencies could mine to improve treatment and contain costs.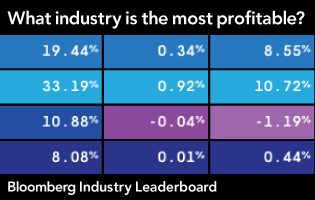 Next year will be "a make-or-break year" for electronic health records, says Dr. Farzad Mostashari, who stepped down in October as national coordinator for health IT at the U.S. Department of Health and Human Services. "In the past three years, we've been busy putting the systems in place," says Mostashari, now a Brookings Institution visiting fellow. By 2014 these platforms are expected to be able to interoperate, which means "talk to each other and to patients," he says.
In this second stage of the incentive program, IT vendors and in-house developers will encounter tougher certification standards, while hospitals and doctors will face more stringent requirements for what's known as the "meaningful use" of the technology. Trade groups, including the American Medical Association, the American Academy of Family Physicians, and the American Hospital Association, have called for implementation to be delayed.
Not all the IT players will reach the second stage. "A company would have to be heavily capitalized to the tune of tens of millions of dollars to be able to achieve this," says Ryan Howard, chief executive officer of Practice Fusion, a startup that markets a Web-based electronic health record system. The stage 2 requirements will likely drive further consolidation. In the latest deal, rivals Vitera Healthcare Solutions and Greenway Medical Technologies announced on Nov. 4 that they had completed their $644 million merger.
In 2014 the data revolution may finally reach health care. If systems can be made to communicate, it will turbocharge efforts to monitor patient populations, oversee public-health emergencies, and make medical discoveries. "Big data is really having the ability to track patients through their life cycle and then use smart analytics to understand not just the life cycle of the patient but how it compares to [the] population," says Jan De Witte, CEO of General Electric's health-care IT division.
Digitization is also expected to encourage consumers to become more engaged in their health care. Objectives embedded in the 2009 law will propel the development of patient portals, such as the one Straw uses to access her diabetes records. Many will be modeled on the Blue Button that gives Medicare and Veterans Affairs patients secure access to health data.
In many quarters of the sprawling health-care industry, there is the sense that electronic records will usher in a new era. "There's a permanent change in the way medicine is being practiced and the rate at which new insight is being brought to the bedside and to the clinic," says Paul Black, CEO and president of Allscripts Healthcare Solutions, a Chicago company that markets clinical software. "Once everything is automated and once everything is digitized, you actually have the promise of really permanently moving the meter on the care that's delivered and the amount of money that it takes to deliver it."

Before it's here, it's on the Bloomberg Terminal.
LEARN MORE