Michelle Obama's Push to Get Everyone to Apply to College Isn't as Obvious as You May Think
By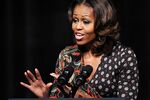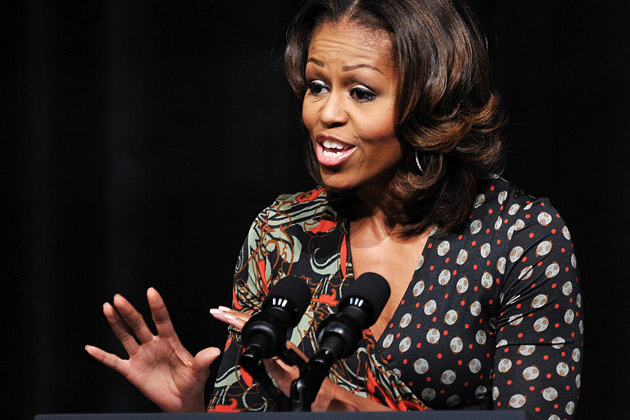 Michelle Obama wants high schoolers to go to college, even if they don't come from wealthy families. In a speech yesterday launching the campaign, she had a seemingly simple message: Students should apply to and go to college. This comes as a growing body of research shows that merely getting basic information about colleges can make a big difference for some students.
In a paper published late last year, two researchers, Stanford's Caroline Hoxby and University of Virginia's Sarah Turner, found a bedeviling reason: The vast majority of great students who come from low-income families don't even apply to selective colleges. They found (PDF) that strong students from needy families are less likely to know people who attend selective colleges, are often isolated in schools without other top achievers, and are less likely to get good college counseling. They say that because star students from impoverished backgrounds are so dispersed, traditional outreach such as guidance counseling or having college representatives visit high school campuses, aren't likely to connect with them.
Those same researchers experienced success in a pilot program they ran that had the simple goal of getting basic information about selective schools in front of high-performing students. They targeted thousands of students with notable SAT scores and mailed them packets of customized information, including explanations about how much financial aid they could receive to offset sticker shock over tuition, and they automatically waived application fees for their students.
Their pilot cost just $6 per student and showed striking results: Kids submitted more applications and were far more likely to be admitted to and attend top-tier schools. The research garnered a lot of attention and spurred the College Board, which runs the SAT, to start a similar effort this fall to engage students who score well on the exam.
Obama didn't address just top-performing students, but her message was clearly to urge low-income students to aim high and get as much information as possible about finding the best school. She pointed students to federal initiatives designed to provide more data about schools, including the U.S. Department of Education's online College Scorecard, which—as the researchers had informed students in the pilot program—makes a distinction between the formal cost of tuition vs. what students typically pay.
Still, the First Lady's speech focused a lot on personal responsibility, and the government's efforts fall short of the type of personalized "nudge" that researchers found to be so effective in helping guide students toward higher education.
Before it's here, it's on the Bloomberg Terminal.
LEARN MORE