A Sub-$1,000 3D Printer for Metal
Signe Brewster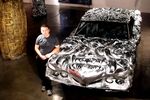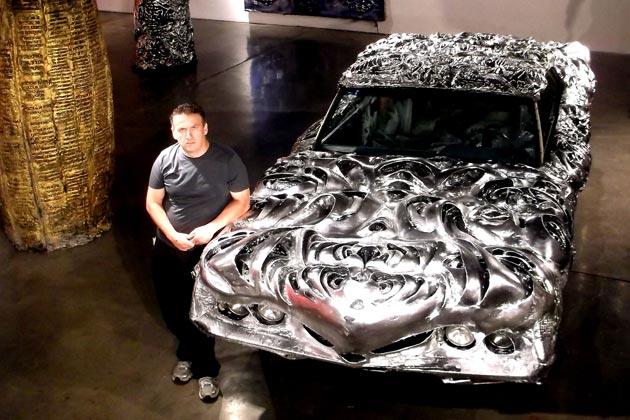 3D printers can make fantastic shapes, whether someone wants to create an interlocking shape with no seams or a bacon-textured mobius strip.
As a result, artisans have found it to be a valuable way to manufacture jewelry. Still, unless they go through a service such as Shapeways, any home or community printing is generally limited to what they can make out of plastic. It hasn't been possible to work with metal on personal 3D printers.
The Pueblo, Colo., team behind the Mini Metal Maker wants to bring a limited form of metal 3D printing into maker and artist homes via an Indiegogo campaign. The machine prints metal clay, which is composed of metal flakes mixed with a binder and water. Like plastic filament, the metal clay is melted and then extruded out of a nozzle. It hardens as the nozzle builds up layers to create a 3D object.
The clay then requires post-processing. It must be fired in a kiln to remove the binder and water, leaving behind the metal.
The Mini Metal Maker currently prints at a resolution of 500 microns, but the team plans to improve to 200 microns before shipping it to Indiegogo backers. Compare that to the MakerBot Replicator 2′s 100 microns, and it's not very impressive. Perhaps crazy fine resolution isn't as important for metal. The Mini Metal Maker's prints look fairly organic anyway, as if the metal clay runs a little after it's printed.
The creators think that beside jewelry makers, the printer could be of use to hobbyists making such items as watches. The campaign video shows gears printed on the Mini Metal Maker turning in a watch-like device. I could see this printer fulfilling purposes for which the home 3D printer is touted: replacing broken parts, printing toys, and creating other everyday items.
Kits with all the parts necessary for a buyer to assemble a Mini Metal Maker are going for $750 on Indiegogo. An assembled printer that includes clay costs $1,000. Buyers have to supply kilns. The printers are scheduled to ship to backers in September 2014, whether or not the campaign hits its goal of $10,000.
Also from Gigaom:
The Value of Green HPC (subscription required)
Tesla Founder Elon Musk: A Gas Car Is 5 Times More Likely to Catch Fire Than a Tesla
Netflix Ditches Webkit to Roll Out Slick New UI for Smart TVs, Roku Boxes, and Game Consoles
Twitter Introduces Custom Storylines, Storify Takes a Deep Breath