Boeing Grabs Jumbo Subsidies From Washington State for 777X Jobs
By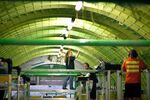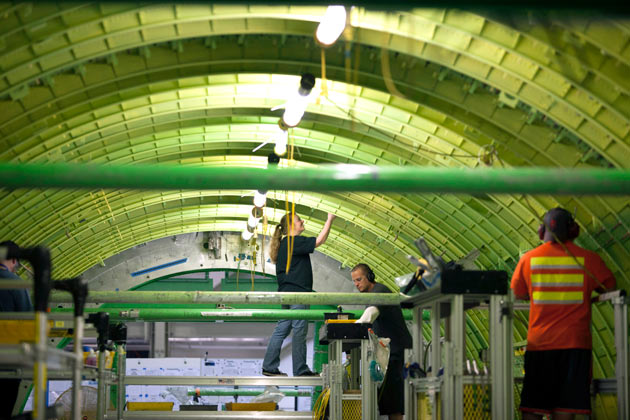 As 30,000 Boeing workers prepare to vote on a new contract, the company made its bargaining position clear by threatening to move a major jet program out of Washington. The take-it-or-we're-leaving posture appears to have worked—at least with state lawmakers.
In a special session over the weekend, the Washington state legislature passed an $8.7 billion package of tax breaks for Boeing through 2040 to help keep assembly work on the new 777X jumbo jet. Good Jobs First, a group that tracks government subsidies to business, says the state's new Boeing package is the largest in U.S. history. Now the Puget Sound region is waiting to see how the machinists will respond to a contract offer that many in the union consider an insult.
Generous subsidies for the giant plane maker are part of a long-established pattern in Washington State. A decade ago, for example, the legislature gave Boeing a $3.2 billion tax package to land work on the 787 Dreamliner. Even so, the company has since opened a second 787 production facility in South Carolina at a site that could become home to the 777X.
Leaders of the International Association of Machinists & Aerospace Workers have not endorsed or condemned Boeing's contract proposal, calling the vote a personal matter for each union member. But at a union meeting last week, IAM District 751 President Tom Wroblewski ripped apart a copy of the contract and called it "a piece of crap," the Seattle Times reported. Many union members contend that Boeing is using the new jet as a cudgel to extract labor changes the company would be unable to attain in regular negotiations.
The proposed contract would last until September 2024 and require the workers to pay higher health-care premiums, scrap the current pension plan for a defined benefit contribution plan, and put in place a new wage structure. Starting workers would need to be on the job for 16 years before reaching the top pay scale, up from six years in the current contract. The contract also outlines 1 percent raises every other year. Boeing will pay a $10,000 bonus by year's end if the contract passes and says it will increase its matching portion in the retirement-savings plan.
For its part, Boeing has argued the contract is necessary for the 777X to work financially because its main rival, Airbus, has been migrating manufacturing work to lower-cost locales such as China and Alabama.
The deep split in Washington State—and local lawmakers' amenability to company demands—reflect the aerospace industry's estimated $76 billion economic impact on the region, with current 777 work in Everett tied to some 56,000 jobs. In all, Chicago-based Boeing employs about 84,000 people in and around the state.
Alex Pietsch, director of Washington Governor Jay Inslee's Office of Aerospace, says the administration wasn't willing "to roll the dice" on whether Boeing would follow through on its threat to relocate the 777X program. "This is a massively important project for the State of Washington," Pietsch says. "And that is why the governor was willing to do whatever it took on the state's side to do our part."
However, union members note that Boeing would face enormous costs if it sought to open a major new aircraft assembly plant and a major new center to produce the 777X's large carbon-fiber wing in another state. Those challenges would make it even more difficult for Boeing to deliver the airplane, as scheduled, in 2020. That's why many machinists believe Boeing is forced to keep much of the 777X work near Seattle, even without concessions from workers or lawmakers.
Pietsch, though, thinks the long-term structural benefits Boeing would reap could outweigh any short-term financial snags if the company were to build the 777X elsewhere. "I've seen this company do a lot of things over the years that, from the outside, appeared not to make the most financial sense," he says. "They have done things for strategy reasons that a normal person would not perceive to be sensible financially."
Before it's here, it's on the Bloomberg Terminal.
LEARN MORE