Bayern Munich Breaks German Record With 37-Match Unbeaten Run
Bob Bensch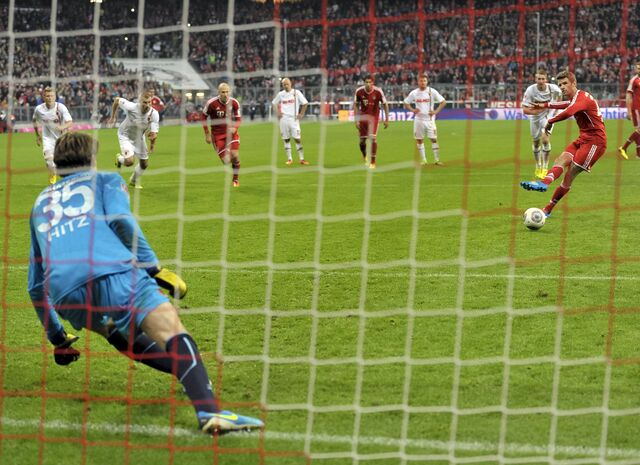 Bayern Munich beat Augsburg 3-0 to set a record for the longest unbeaten run in the history of German soccer's Bundesliga.
Jerome Boateng, Franck Ribery and Thomas Mueller scored for Bayern, which has gone 37 games since losing at Bayer Leverkusen in October 2012. Hamburg set the previous mark of 36 in 1982 and
1983.
Bayern now has a four-point lead in the standings over Borussia Dortmund, which lost 2-1 at Wolfsburg, and Leverkusen, which defeated Hamburg 5-3.
In Spain, Cristiano Ronaldo scored three goals to help Real Madrid to a 5-1 win over Real Sociedad. The victory moved Real within three points of first-place Barcelona and two of second-place Atletico Madrid, with both of those teams playing tomorrow.
Before it's here, it's on the Bloomberg Terminal.
LEARN MORE