The Past Catches Up With PokerStars in New Jersey
By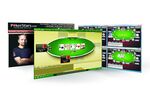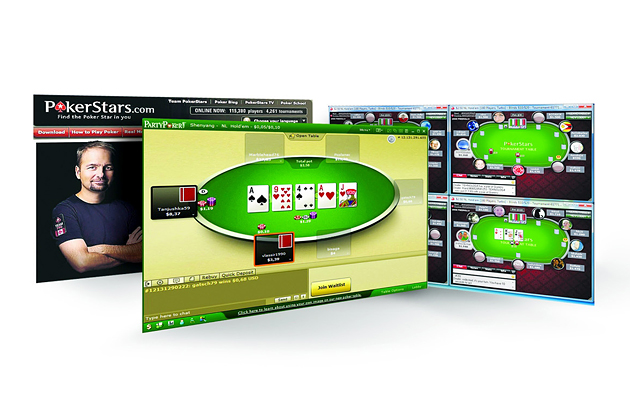 For months, online gambling companies have been scrambling to make the roster of companies that will be allowed to offer legal gambling in New Jersey. And when the initial roster was posted on Friday, there was one major omission: PokerStars, the Isle of Man-based powerhouse with Internet business almost 10 times the size of its nearest competitor.
This is potentially disastrous news for PokerStars. New Jersey is one of the first states to legalize online gambling, and it could be even more important than Nevada, given its location on the populous East Coast. On Nov. 21, approved companies can start doing tests with play money, and five days later they can collect real cash.
The world's biggest online gambling companies, several with histories of operating illegally in the U.S., have been elbowing to get on the state's approved list. How willing regulators would be to let bygones be bygones was always a big open question. David Rebuck, the director of New Jersey's Division of Gaming Enforcement, acknowledged the tension in a recent interview with Marco Valerio of the Online Poker Report.
"I fully expect that most large corporations or businesses who have been engaged in gambling or Internet gambling in their history will have some problems that they've dealt with, or maybe they haven't dealt with," said Rebuck. He held open the possibility of granting a license to gambling companies in exchange for "significant conditions" and said the companies might have to oust people in leadership positions.
PokerStars is the trickiest case, given its prominence and history of business activities that have come under scrutiny from the Justice Department. The company's current problems center on founder Isai Scheinberg, who continued to lead operations in the U.S. after a 2006 law toughened restrictions on the business of online gambling. Credit card transactions involving PokerStars during that period were reclassified under innocuous categories, prompting a 2011 complaint by federal prosecutors alleging fraud and money laundering. PokerStars eventually  settled for $731 million without admitting wrongdoing.
The company saw the settlement as the first step on its way back into the U.S. Under the New Jersey law, online poker companies have to pair with brick-and-mortar casinos, so PokerStars tried to buy the struggling Atlantic Club Casino. The effort was stymied by regulators' concerns over the company's checkered past, and the Atlantic Club filed for bankruptcy Thursday.
PokerStars quickly pivoted, forming a partnership with the Resorts Casino. But in that case, the company couldn't appeal to regulators with the hope of saving a local business, says Joe Brennan, director of the Interactive Media Entertainment & Gaming Association. "They weren't creating 2,000 jobs or saving 500 jobs," he says. "Now they were just a supplier, and there are plenty of those out there."
Both PokerStars and the Division of Gaming Enforcement say the application process is still open, which may mean they're still wrangling over details. If the company can't figure things out soon, it could find itself shut out. In addition to the companies that were given licenses, regulators listed others that are eligible to get them (pdf)—essentially a menu of alternatives that Resorts could turn to if PokerStars isn't ready to go.
If the games start without PokerStars, the world's biggest poker company could be crippled in the U.S. while competitors get a head start. "I don't want to say that this would be fatal," says Brennan. "But it would be catastrophic for their efforts to get back into the United States."
Before it's here, it's on the Bloomberg Terminal.
LEARN MORE