Demand Media Losing Its Demand
by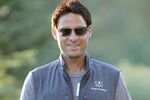 It's hasn't quite hit Grapes of Wrath levels yet, but the great American content farm is going through a challenging season.
The latest: Yesterday, Demand Media, the Santa Monica (Calif.) company that owns eHow and eNom, reported disappointing third-quarter earnings. In the three months ended Sept. 20, the company lost $10.4 million of net income on $96.3 million of revenue. During the third quarter of 2012, overall revenue was down 2 percent, while content and media revenue dipped 7 percent.
One of the few bright spots for Demand Media has nothing to do with content farming. Revenue at its domain registrar business, which Demand Media plans to spin off, was up 11 percent, year over year. "This quarter, our media business was negatively impacted by declines in search referral traffic and advertising demand," Shawn Colo, Demand Media's interim president and chief executive officer, said in the company's release.
The disappointing media results come on the heels of a recent executive shakeup. Last month the company announced that Demand Media's founder, Richard Rosenblatt, would be stepping down as chief executive and chairman of the company. This week a PR person for Demand Media confirmed that Byron Reese, Demand Media's chief innovation officer, has also left the company.
Reese's departure, which was first reported by Variety, is a big deal. Over the past decade, Reese has established himself as one of the more creative and eccentric media innovators in the business. Along the way, he launched santamail.org, a highly profitable e-commerce site that allows parents to order personalized letters from Santa Clause for their kids, and happynews.com, a site of aggregated sunny news stories.
He also largely invented the content farm. In 2007, he sold his business PageWise—and its innovative model for generating high-volume, low-cost, search-engine-friendly content—to Demand Media for roughly $16 million. In recent years, he has served as the company's in-house visionary and all-purpose, future-of-media guru.
With the content farm business model that he pioneered now seemingly on the decline, what will Reese do next? Recently, Reese (who did not respond to an interview request) has been out on the TED circuit, publicizing his new book, Infinite Progress, and espousing his many and varied ideas about the "history of the future."
In the meantime, whatever Demand Media does next, Reese—a self-described optimistic futurist—won't be shaping its future. Down on the content farm, the Happy News Guy is history.
Before it's here, it's on the Bloomberg Terminal.
LEARN MORE