Why Xi Jinping Is Visiting Poor Farmers
By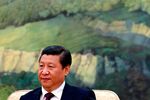 Just days before a much-anticipated party meeting, which is expected to usher in sweeping economic reforms, opens in Beijing, China's party secretary, Xi Jinping, was more than 1,400 kilometers away chatting with impoverished farmers in rural southern Hunan province.
"You are an elder sister to me," he said to one 64-year-old woman while visiting her "humble home" on Nov. 3, reported the China Daily. (Xi is 60 years old.) "Poverty alleviation plans should be made based on real situations and should avoid using loud slogans," he said while asking about the family's livelihood and inspecting its two pigs.
No surprise that Xi is venturing out to the boondocks. China's leaders have long believed that having a country split between poor and rich inevitably leads to social instability; the 1949 revolution, for example, arose in part from excessive income inequalities. The plenum opens Nov. 9, and key reforms that may be considered, which include dealing with household registration, land tenure, and agricultural modernization, are all, at least in part, aimed at benefiting China's less well-off.
So a recent report with the contrarian conclusion that narrowing income inequality in China may instead be causing greater social instability is worth perusing. "Inequality is Improving, Discontent is Not," is the title of a Nov. 4 analysis by researchers Andrew Batson and Thomas Gatley of Beijing-based economic consultancy GK Dragonomics.
The report starts by arguing that inequality is lessening, an assertion supported by data, including from China's National Bureau of Statistics. In January, statistics bureau chief Ma Jiantang announced that the Gini coefficient, a measure of income inequality, has fallen from a peak of 0.491 percent in 2008, to 0.474 percent last year. A recent survey by Peking University put the Gini at 0.49, down from 0.51 in 2010, while China's Southwestern University of Finance & Economics in Chengdu said late last year that it had reached an alarming 0.61. (One reason for the divergence among different surveys is the likely widespread underreporting of income levels. Poverty researchers recognize anything above 0.4 as potentially socially destabilizing)
In explaining the declining income disparity, GK Dragonomics pinpoints the faster rise in lower-paying blue-collar worker wages compared with white-collar wages. Those working in higher-wage white-collar sectors, such as technology, finance, insurance, and real estate, have seen salaries increase 12 percent annually since 2009. Meanwhile, those working in agriculture, manufacturing, construction, and low-end retail jobs have seen wages grow 14 percent a year.
The main reason for this trend favoring Chinese at the lower end of the income scale: "the supply side of the labor market," argues the report. While the total number of blue-collar workers has begun declining, along with China's overall workforce, as China's population ages, that of white-collar workers has continued to go up.
How is that possible? As would be expected, official surveys show that China now has fewer new migrant workers (who usually fill the ranks of factories and other lower-skilled jobs) entering the labor force, some 5 million annually in each of the past two years, down from around 8.2 million every year from 2000 to 2010. By contrast, though, policies to raise the overall educational level have led to increasing numbers of people with college degrees entering the workforce every year—from 1 million in 2000 to around 6 million annually now.
That means more opportunities for lesser-skilled workers but ever more competition for the new cohort of better-educated workers. As of the middle of this year, blue-collar job openings numbered 125 for every 100 applicants, compared with just 80 white-collar openings for 100 applicants, the labor ministry's survey of job placement centers shows. "In an unusual reversal of the situation in developed countries, it actually looks easier for Chinese workers with the equivalent of a high school degree to find a job than it is for those with an undergraduate degree," the GK Dragonomics authors write. "This dynamic is precisely what is pushing the top and bottom of the wage scale closer together."
The authors mention what they consider something of an anomaly, the widespread perception that the economic system is unfair, even as statistics show improvement. "The most striking fact about the narrowing in China's economic inequality is that no one seems particularly happy about it," they write, noting that opinion surveys report most urban residents still think their income situation is deteriorating.
That's because Chinese are all too aware and resentful of official corruption and the privileges afforded state enterprises, while they are less cognizant of household income distribution statistics, the authors conclude. And then they make perhaps their most interesting assertion: "The way this reduction in inequality is happening could even end up creating new forms of social stress."
"Because of slowing gains in wages paid to entry-level white-collar workers, these workers will increasingly feel the system is not generating the returns they had expected. In China's highly status-conscious society, there is also huge pressure on white-collar workers to maintain a certain social distinction from blue-collar workers," the researchers write. "For China's government, dealing with the disappointed expectations of the urban bourgeoisie is only going to become more of a challenge."
Before it's here, it's on the Bloomberg Terminal.
LEARN MORE