Jordan Belfort, the Real Wolf of Wall Street
Belfort's boiler room scam sent him to prison. Now Leonardo DiCaprio is starring in the movie about his life, and the former stock swindler is back in business, advising top companies how to be ethical
By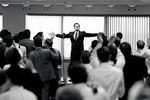 Jordan Belfort, aka the Wolf of Wall Street, hates it when people describe him as a criminal. "'Convicted stock swindler'—it's like it hurts my heart," he says, practically shuddering. "I know it was true, but it's not who I am. I say to my son, I say it to everybody who I try to mentor: We are not the mistakes of our past. We're the resources and capabilities that we glean from our past. And it's so true."
It's a delicate argument for Belfort to make. He will forever be associated with Stratton Oakmont, the Long Island penny-stock boiler room he ran in the 1990s. Stratton employed more than 1,000 brokers at its peak, before the Securities and Exchange Commission shut down the company and the FBI arrested Belfort, in 1998. Convicted of money laundering and securities fraud in 2003, he received a four-year prison sentence—he served only 22 months—and was ordered to repay $110.4 million to a victim compensation fund. Other terms for the kind of outfit he built and ran are "pump and dump" and "chop-shop." The words "fraud" and "crook" come up frequently as well. "It chokes me up a little when I think about it. … I was a bad guy. And it wasn't like I started that way," he says, his voice becoming tight. "You can get desensitized to your own actions—it's easy on Wall Street. Before you know it, it's like everyone's just a number." He goes on: "I shouldn't really care what people think of me. … I know I'm good. But of course I do care."
Belfort, 51, is in Fort Worth for two days in October speaking to the Young Presidents' Organization, a secretive networking group for CEOs and other senior executives under the age of 45. His theme, as usual, is what he's learned from his experiences about how others can avoid the pain he caused and suffered. Sporting a John Boehner-caliber tan, Belfort delivers a slick, self-deprecating performance describing how he drove his life into the gutter with greed and drugs and excess, how he stole millions from people and went to jail for it, and how he reinvented himself as a legitimate businessman. He's a natural performer, and in spite of his tarnished background—or more likely because of it—audiences appear genuinely moved by what he says. It doesn't hurt to open appearances with a trailer for The Wolf of Wall Street, the movie based on his story, which is due to open, after some editing hiccups, on Christmas Day.
"To my shock it got picked up, with this bidding war between Leonardo DiCaprio and Brad Pitt," Belfort says, "and I chose Leo and Martin Scorsese." In addition to several million dollars that have flowed from book and movie deals, Belfort gets paid in the neighborhood of $30,000 for a speech—not bad for an hour's work, although it requires him to spend the night in Fort Worth. A portion of his income will go to repay the investors whose money he lost.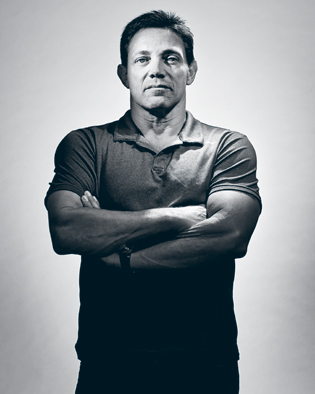 Belfort makes a very good living, but it's crumbs compared with the millions he says he once generated every day, pushing crappy $4 stocks on retirees in Orlando. In addition to traveling the world speaking, he works as a consultant to individual companies, talking about business ethics or teaching his sales techniques—the same ones that fueled his brokerage firm—which he argues can also be put to good use. Belfort says he's been hired to do work for Delta Air Lines, Symantec, Virgin Airlines, Wyndham, Telstra, Deutsche Bank, Fairfax Media, Southern Cross Austereo, and Absa Bank, among others. So far, almost all of his corporate clients have been abroad; in the U.S., the baggage of his criminal case may have created too much of a minefield for him to navigate, although he hopes this will change.
"From the letters and things we get, I think a lot of people in the U.S. think Jordan is thrilled about what he did, and that he partied hard and all that," says Belfort's fiancée, Anne Koppe, who runs his business with him out of Hermosa Beach, Calif. "He'd love [the U.S.] to be his main market, but he wanted to make sure that his message was pure and that people responded properly to it."
Belfort says he doesn't want to profit from his crimes, but of course without them there would be no Wolf of Wall Street, no notoriety, no redemption story, no one paying him to talk about his life, and no fraternizing with Leo, about whom Belfort sounds a little star-struck. "You can't change what you've done, you can only learn from it and try to be a better person for it and embrace it and grow. I'm not saying I'm Gandhi or I've discovered the cure for everything that ailed me emotionally or my insecurities. But, you know, I try really hard to be the best person I can be every single day."
 
 
Belfort's $30,000 atonement speech is very earnest. His books, The Wolf of Wall Street and its sequel, Catching the Wolf of Wall Street, revel in crime and the high life. They recount in loving detail every pill he popped, every Concorde flight he took, and every prostitute he hired as he built his empire of sleaze, Stratton Oakmont, into "one of the largest and by far the wildest brokerage firms in Wall Street history." The over-the-top antics depicted in the books read like submissions to Penthouse Forum: A young female sales assistant takes turns servicing the men at the office, like a shoeshiner; there are drugged-out helicopter rides and blitzed trips on private jets; Belfort goes hooker shopping with buttoned-up Swiss bankers. All of it happens against a backdrop of Belfort's specially trained brokers making millions selling worthless stocks to gullible investors. "F-‍-‍- this and f-‍-‍- that! S-‍-‍- here and s-‍-‍- there! It was the language of Wall Street," Belfort writes, describing the din inside his firm's cavernous, crowded office. "It was the essence of the mighty roar, and it cut through everything. It intoxicated you. It seduced you! It f-‍-‍-ing liberated you! It helped you achieve goals you never dreamed yourself capable of! And it swept everyone away, especially me." Consistent throughout is shameless bragging about how much money he was making and how ostentatiously he was spending it.
The scheme Belfort's firm employed to make money will be familiar to even the most junior enforcement attorney at the SEC: Stratton Oakmont would accumulate shares of so-called penny stocks, which tend to be thinly traded, stashing them in secret accounts Belfort refers to as "ratholes." The army of sales guys would feverishly work the phones, making cold calls like characters in a David Mamet play. As the price of a stock gradually rose, Belfort and his partners would dump their own shares at a profit and then step out of the way as the thing crashed. The government alleged that he defrauded investors of more than $200 million.
Belfort says he can't believe he was ever there. "I've had so many people tell me they've become successful from reading this book, in the sense that it motivated them to overcome obstacles in their life—and I love those e-mails," he says. "And then I get the occasional a-‍-hole who will write me, 'Oh, I want to go f-‍-‍-ing do what you did, I want to go do quaaludes.' And obviously that I'm not very fond of, OK?"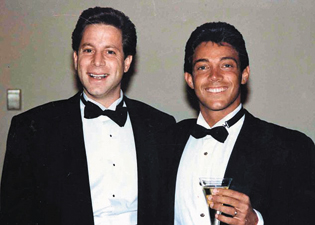 In 1994, Stratton Oakmont settled a civil securities fraud lawsuit with the SEC. The firm agreed to pay a $2.5 million fine, and Belfort and his partners, Daniel Porush and Kenneth Greene, agreed to $100,000 fines apiece. None of the three admitted or denied the SEC's allegations in the settlement, although Porush later went to prison over Stratton Oakmont. Greene pleaded guilty in 2003 to criminal charges related to another boiler room operation. Belfort was barred for life from the securities industry, and he was indicted in 1998. He cooperated with the FBI, finking on his former employees.
He reported to a federal prison camp in Taft, Calif., in 2004. It was during his 22 months there that he decided to write his memoirs. Incredibly, his cellmate was Tommy Chong, of Cheech and Chong, who was serving a nine-month sentence for selling drug paraphernalia—bongs in particular. As Chong describes it, the Taft Federal Correctional Institution would beat many Manhattan hotels for comfort. He says Belfort's arrival "was like Elvis coming to jail" and that his roommate spent his days playing tennis and backgammon, cleverly hiring other inmates to do his chores for him.
"We were part of the elite gang," Chong says, adding that for a stretch they ate meals "Goodfellas-style" with another famous inmate, the PGA Tour caddie Eric Larson, who was serving time related to drug charges. Larson "worked in the garden, and he grew these fresh, delicious vegetables, and he used to cook them," Chong says. "We had these beautiful vegetarian, healthy meals every night, and Jordan was part of the gang. We had a nice little hierarchy there, intelligent famous guys hanging out together."
Chong was working on a book, and after listening to Belfort regale him with tales of his own wild life, he urged him to put it down on paper. "All the stories were really about how he coped with his inadequacies, you know?" Chong says. "Like, he is a genius … but he is short, shorter than most, and Jewish, and so he compensated with money, you know, being able to make a lot of money. But the way he made it was part of his genius, because he would inspire salespeople to basically go rob people."
 
 
Belfort says he modeled his writing after Tom Wolfe, the author of The Bonfire of the Vanities. Hunter S. Thompson inspired him, too. Once he finished his manuscript, he quickly found that infamy can be lucrative. Multiple publishers were interested in his book, which ended up being sold to Random House for an advance of more than $1 million. An option on the film rights brought in another $1 million or so. At the time, Belfort was freshly out of Taft and on probation, and 50 percent of all of his income was going to repay his investors. He decided to try the speaking circuit and started giving talks based on his life story for free at colleges. The financial crisis was raging, and "there was no money coming in," Belfort says. "We were behind on all the credit cards. It was terrible."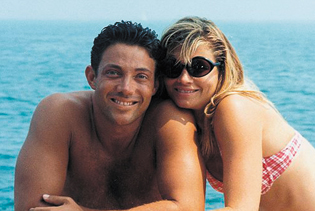 After setting up his author page on Facebook, he learned that, rather surprisingly, he had a huge following in Australia. He found an agent there and went on a speaking tour. That led to engagements at companies—Belfort lists Virgin, Symantec, and Deutsche Bank as some of the first ones, noting that Virgin founder Richard Branson took a particular interest in him. Even as his career as a motivational speaker gained momentum, he was hesitant to try to monetize the one truly valuable skill he felt he possessed, the ability to teach others how to sell. This is how he'd driven dozens of kids from Long Island to get investors to buy his worthless stocks. "Imagine if Apple had enough parts to make a million iPhones, but they said, 'Well, let's make 5 million—we'll just put the s-‍-‍- parts in after we run out of the good parts,' " Belfort says. "That was really the mistake that I made. My ability to sell outstripped my ability to manufacture good deals." He was reluctant to share his technique at first, having learned the hard way how aggressive sales tactics can be misused. But eventually Koppe and others persuaded him to try teaching it to companies. Even DiCaprio weighed in. "Dude, what's f-‍-‍-ing wrong with you?" Belfort recalls DiCaprio saying. "There's nothing wrong with selling. It wasn't the selling that was evil. It's what you did with it."
Belfort calls his method the Straight Line Persuasion System. "There are certain elements of influence that you have to line up before someone says yes," he says, pulling out a pen and starting to scribble on a flyer lying on the table in front of him. "At the highest level, sales is the transference of emotion. And the primary emotion you're transferring is certainty." He draws a line to represent a continuum of certainty from 1 to 10, explaining that almost anyone can learn how to prod reluctant customers, whether they're considering buying real estate or shares in your company, along the scale toward the vaunted 10 by lowering their "action threshold"—whatever it takes to prompt them to buy—and their "pain threshold"—whatever is making them uncomfortable about a transaction. "You know," Belfort says, "I had a gift from a very young age not just to sell, but to train salespeople."
When asked about the fine line he must tread to ensure that others don't abuse his methods as he once did, he gets a bit defensive. "There's probably 10,000 sales trainers in the world. There's not one that focuses on ethics more than I do," he says. "If I thought I was working at a place where they were going to misuse it—and I have—I'll walk out."
How much does he get paid to do all this? "Let's just say, you know, my time is worth more than $5,000 a day. Well, $10,000 a day," he says. "Say more than five or ten." Then: "As much as fifty grand a day." But, he adds, "The biggest money I'll make by far in the next five years will be the books and the movie, which will probably be twenty, thirty million dollars, and I'm not even getting a dime of that. I gave 100 percent of that back to the [Stratton Oakmont] investors."
Just how much Belfort still owes his investors is the subject of some dispute. On Oct. 11 the office of the U.S. Attorney for the Eastern District of New York, in Brooklyn, filed a letter to the judge overseeing Belfort's criminal case stating that he has paid a total of $11.6 million toward his $110.4 million restitution judgment. "The United States contends that the defendant remains obligated to continue to pay restitution at the rate of 50 percent of his gross income, as set forth in the judgment," the letter read.
So far, most of the money he's paid toward restitution, the letter says, consists of $10.4 million in assets he was required to forfeit to the government. After learning of Belfort's book deal, the government sent notices to his publisher restraining their payments to him. It then worked out an arrangement with Belfort to take 50 percent of the book's proceeds. Belfort says he tried to give the government 100 percent of the book deal money, but they wouldn't take it. "I don't want these books like an albatross around my neck," he says. "It's negative energy for me." The U.S. Attorney's office says it received $382,910 in 2007, $148,799 in 2008, and $170,000 in 2009. In 2010, the government says, Belfort made no payments at all.
In 2011, Red Granite Pictures purchased the rights to The Wolf and its sequel for $1.045 million, according to the letter (it had been optioned by Warner Brothers in 2007), of which Belfort got $940,500; an additional $250,000 is forthcoming. That same year, the government contends, Belfort made $21,000 in restitution payments. In 2012 the government received $125,000 directly from Red Granite, bringing his total contributions for that year to $158,000. The letter sketches out estimates of Belfort's speaking and consulting income over the past few years—some of the income numbers have been blacked out for privacy purposes—and concludes that he's been underpaying, requesting that the court find Belfort in default.
This harsh accounting prompted Koppe to file a letter of her own on Oct. 22, arguing that Belfort has been trying to pay his debts in good faith. "This has now become a miscarriage of justice of massive proportions," Koppe wrote. Belfort's lawyers argue that his obligation to return 50 percent of every penny he brings in ended when his probation did, in 2009. They say he and the U.S. Attorney need to work out an amenable repayment plan. The U.S. Attorney withdrew its motion to hold Belfort in default of his obligations on Oct. 25 so the parties could continue negotiating.
In the meantime, Belfort is working on his next book while spending time with his kids, who are 20, 18, and 16, and preparing for the onslaught of publicity that will accompany the movie. He can give only so many speeches a year—he finds the constant travel to be something of a grind. He says he's thought about trying to expand his sales-training business online or even franchising it out by training other people to teach his methods, but so far no one's been able to do it as well as he has.
On Oct. 6, the rather large ballroom at the JW Marriott Hotel in Grand Rapids, Mich., fills almost to capacity with local business folk who've come for a luncheon hosted by the city's Economic Club. Belfort hops onstage with his hands in perpetual motion, a spark plug in a light blue dress shirt. He carries the onlookers through his story: He came from a good, middle-class family on Long Island; he spent one day in dental college to please his parents but then dropped out; he tried to make money as a door-to-door seafood salesman, which he was pretty good at; then he heard about a kid from his neighborhood who'd gone to Wall Street and made a fortune. Belfort became infatuated with the idea, and it wasn't long before he was crashing helicopters onto his lawn and snorting drugs with high-priced call girls.
"You can't be half-pregnant when it comes to ethics. Every time you step over the line and back again, the line moves a little bit," he assures the crowd. "There's no way to succeed in business without the highest ethical standards."
Before it's here, it's on the Bloomberg Terminal.
LEARN MORE