To Curb Pollution and Traffic, Beijing Will Further Limit New Car License Plates
Christina Larson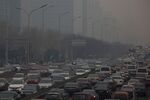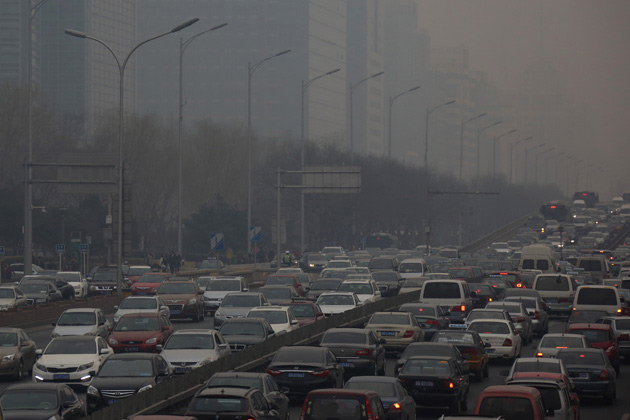 Zheng Peng, a 22-year-old car salesman in an oversized black suit, works on the showroom floor of a Nissan dealership in central Beijing. He says business overall has been good lately, but that many potential customers—including himself—haven't yet bought cars because they can't obtain license plates through the city's infamous lottery system.
Beijing's lottery for car license plates, instituted in 2011, is designed to control the number of vehicles on the road and to curb the growth of both traffic congestion and pollution in China's capital. According to a report on Tuesday in the Beijing Youth Daily newspaper, that lottery is about to get even more stringent.
Next year, Beijing's municipal government plans to issue only 150,000 new license plates, down from 240,000 this year. The number allocated will shrink each year until 2017, when just 90,000 new Beijing plates will be issued to standard vehicles. Additional license plates may be available for "clean" vehicles, such as electric cars or cars running on natural gas.
While Beijing has already closed most large polluting factories within city limits and converted heating systems from coal to natural gas, the city's shroud of smog still lingers. The fast-rising number of vehicles is a significant source of pollution, and local environmental authorities estimate that auto emissions may contribute about 25 percent of Beijing's dangerously high pollution levels of 2.5 PM (particulate matter).
Before it's here, it's on the Bloomberg Terminal.
LEARN MORE