It's an Indian Summer for ETFs
by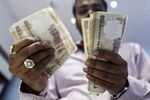 The action in exchange-traded funds investing in India started heating up the day after Labor Day. Since then, the funds have had a 28 percent run that erased most of the losses they'd suffered this year, while the broader emerging markets are up 10 percent. ETF investors who want to amp up their exposure to India have options ranging from a broad basket of mostly large-cap stocks to a far riskier bet focusing on small-caps.
The rally began when Raghuram Rajan was appointed the new governor of the Reserve Bank of India. Rajan, a former economist at the International Monetary Fund, has a modern vision for India's economic future. He's taken steps to curb inflation, one of the India's biggest problems, including an interest rate increase that helped stabilize the currency. The market's reaction to Rajan calls to mind the 16 percent rally in Japanese stocks after the election of Prime Minister Shinzo Abe last November. Both men are respected by investors, but have very different problems to solve, notes Jeremy Schwartz, director of research at WisdomTree. Abe is wrestling with deflation.
Many investors can get, or may already have, a stake in India through one of the popular emerging-markets ETFs, which usually have a 5 to 8 percent allocation to the country. For example, the new, $2.8 billion retail-oriented iShares Core MSCI Emerging Markets ETF (IEMG ) has a 6 percent allocation to India. The bigger global ETFs have a smaller exposure. The $2.8 billion Vanguard Total World Stock ETF (VT ) has a 1 percent allocation. This small exposure may suffice for many investors.
For investors comfortable with more single-country risk, there are 13 India-focused ETFs to choose from. The oldest and most popular is the WisdomTree India Earnings ETF (EPI ), which has $1 billion in assets and has been around since 2008. It is also the broadest, covering 170 stocks -- mostly large-caps, with some exposure to mid- and small-caps. The ETF chooses companies based on profitability and then weights them based on fundamentals. It charges an expense ratio of 0.84 percent.
The iShares MSCI India ETF (INDA ), the fastest-growing India ETF, with $400 million in new cash this year, is another possibility. It's the cheapest India option, with an expense ratio of 0.67 percent. It's a shock to think that such a high ETF expense ratio is the cheapest of all the India ETFs. When it comes to investing in locally traded shares in more exotic areas of the world, it's harder to provide exposure, so higher fees are more commonplace than in, say, U.S. equity ETFs. And 0.67 percent is about half the expense ratio charged on the average mutual fund.
An option for the really daring investor is the EGShares India Small Cap Fund (SCIN ). It is run by Emerging Global, a shop that specializes in emerging markets. This ETF will mostly have higher highs and lower lows than broad-market India ETFs. For example, since Labor Day it is up 33 percent, while EPI and INDA are up 28 percent and 26 percent, respectively. It has $19 million in assets and trades just 16,000 shares a day, so be cautious when trading it. Investors are well advised to use a limit order to avoid unnecessary trading costs with ETFs.

Eric Balchunas is an exchange-traded-fund analyst at Bloomberg. More ETF data is available here , and weekly ETF podcasts can be found here .

Previous ETF stories by Eric Balchunas:

Before it's here, it's on the Bloomberg Terminal.
LEARN MORE