Is the SAC Settlement a Win for the U.S. Government?
By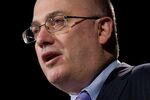 During a press conference yesterday announcing a record settlement for insider trading with hedge fund SAC Capital, a reporter in the room asked the question that was on everyone's mind: Is the fact that the fund's founder Steven Cohen hasn't been charged with anything a major disappointment?
Preet Bharara, the U.S. Attorney for the Southern District of New York and the man behind the podium, looked a touch peeved: "What has happened today is a very substantial and important thing—it is a rare thing for an entity to be held to account, and also rare to have it plead guilty, and also rare and unprecedented to pay the penalty," he said. "We are not shy and retiring people, we are not unaggressive …"
Few people would argue that the government has been unaggressive in its pursuit of Cohen, whom the U.S. Securities and Exchange Commission, FBI, and U.S. Attorney's Office have been investigating for years. But even after Cohen agreed to pay an additional $1.2 billion fine (on top of $600 million already owed to the SEC) to settle criminal charges that his firm engaged in insider trading, with SAC pleading guilty to all charges, Cohen faces no time behind bars. Instead the public may be left considering that a very wealthy individual is paying a large sum of money to the government and then going on with his life.
Cohen will still have $7 billion or more in net worth after handing $2 billion over to the government. He will probably continue to live in his 35,000 square foot palace in Greenwich, Conn.; he will continue to buy $155 million paintings, if he so chooses, and to swan around Art Basel. His fund will likely convert to a family office, but it will still have his many billions to trade. Thanks to major investment banks such as Goldman Sachs and Morgan Stanley—which are apparently untroubled at the idea of doing business with an entity that has pleaded guilty to criminal securities fraud—Cohen will continue to be an significant force in the market.
Before it's here, it's on the Bloomberg Terminal.
LEARN MORE