Cheap Natural Gas Hits New York City
by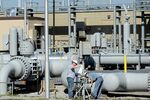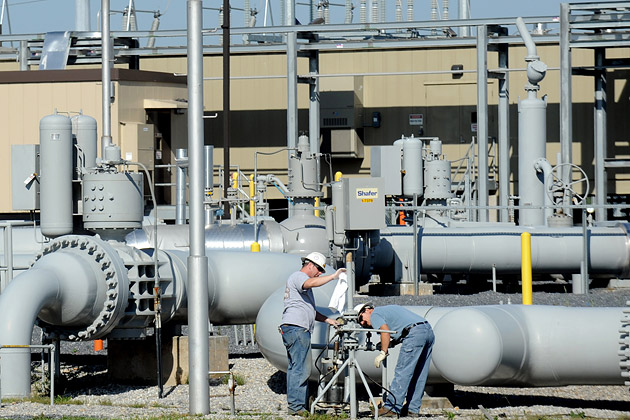 Of all the weird stuff that must have happened in New York City on Halloween, perhaps the strangest thing occurred in the energy markets. On Oct. 31, natural gas prices in Manhattan were nearly 40¢ cheaper than in Louisiana. That hasn't happened in eight years.
Consumers in the Northeast and New England typically pay some of the country's highest prices for natural gas, especially in the winter, when heating demand spikes. During a cold spell last January, the price of natural gas delivered to New York City hit a record high; it cost more than gas delivered across most of Asia, where prices are often triple what they are in the U.S.
A pipeline that opened on Nov. 1 has effectively doubled the amount of natural gas flowing into Manhattan and steadily pulled down the island's delivery price. In anticipation of the pipeline opening, traders on Oct. 31 drove down the price of gas delivered to New York, to $3.18 per million British Thermal Units, knocking 66¢ off the price in just 10 days. That compares to the Henry Hub benchmark price of $3.58 that's set in Erath, La.
Spectra Energy's 15-mile pipeline extension runs through New Jersey, across the edge of Staten Island, and beneath the Hudson River. It enters Manhattan 200 feet below the ground under Greenwich Village, where it connects to Con Edison's distribution network. The line, 30 inches in diameter, gathers gas from a handful of sources, including the Marcellus Shale in Pennsylvania, arguably the country's biggest shale gas hot spot.
"This is a huge deal, a total game-changer," Phil Flynn, a senior market analyst at Price Futures Group in Chicago, says of Spectra's new pipeline, the first to be built to New York in 40 years. "The New York region is woefully under-served but this helps. Consumers are finally going to start seeing the benefits of cheap natural gas show up in Manhattan."

This is a big step in the broader effort to make better economic use of cheap natural gas. Spectra claims that lower natural gas prices will reduce energy costs that businesses and residents pay by $350 million per year in New York and by the same amount in New Jersey. A 2011 study (PDF) commissioned by Spectra estimates that the new pipeline will reduce energy costs by up to 6 percent a year in North Jersey and more than 9 percent a year in South Jersey.
Those seem like huge numbers, and a handful of energy analysts who have dug into the calculation say they're pretty accurate. One of them is Teri Viswanath, a natural gas analyst at BNP Paribas. "The calculations are legit," she says. "It's going to be a big boost to the regional economy."
It'll also help clean up the air in New York. Lower natural gas prices should help accelerate the switch that city apartment buildings are making to replace old fuel-oil boilers with cleaner more efficient, gas-fired heating equipment. If you've ever seen plumes of black smoke spewing from the top of an apartment building in New York, you'll have an idea of the difference that can make.
Much of that fuel oil gets shipped into New York Harbor. Delivering more heating fuel through a pipeline should help smooth out the prices New Yorkers end up paying, particularly after such natural disasters as Hurricane Sandy, which closed New York Harbor for days and left fuel tankers waiting off the coast.
Since it was proposed, the Spectra pipeline met environmental opposition from groups who argue that it encourages hydraulic fracking. (This acoustic guitar-tinged video offers a taste.) What's lost in that argument is that New Yorkers already consume fracked natural gas. Now they'll at least stop overpaying for it.
Opponents also contend that the pipeline is dangerous because it could trigger an explosion beneath Greenwich Village. As evidence they point to a 2010 explosion in San Bruno, Calif., that involved a pipeline of similar size and pressure and killed four people. That pipeline was built in 1956 and was found to contain numerous welding defects.
Those nervous about the threat of exploding pipelines should worry about the thousands of miles of aging pipes under cities such as New York, not the new ones being built. "The safest thing to do is to replace these old pipes with more of these updated projects," says BNP Paribas's Teri Viswanath,
While this will help ease the bottleneck into New York and New Jersey, natural gas will still have a hard time finding its way to New England. "All we've done is move the bottleneck farther north," says Viswanath. The problem is by no means resolved."
Before it's here, it's on the Bloomberg Terminal.
LEARN MORE