Acer's CEO Is Out, Another Victim of the iPad
By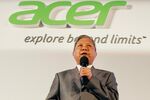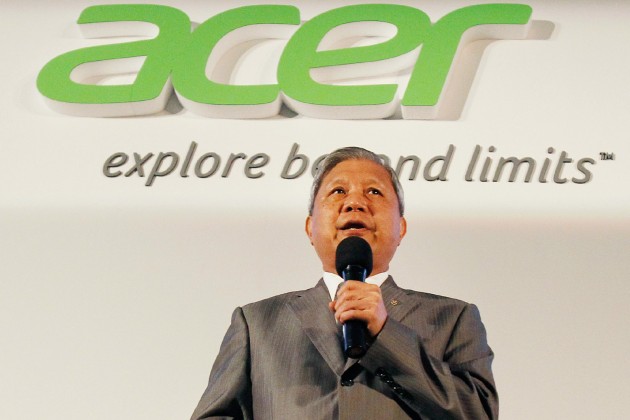 It's easy to forget now, but when Steve Jobs unveiled the iPad, the hottest computer company on the planet arguably was not Apple, but Acer. The Taiwanese company had successfully worked its way up from Asian also-ran into the top tier, pushing past Lenovo and Dell while acquiring Gateway to amplify its presence in the U.S. Acer was on track to push aside Hewlett Packard and become the biggest company in the industry.
Indeed, in early 2010, around the same time Apple was introducing the iPad, Chairman J.T. Wang insisted that it was just a question of when Acer would dethrone HP. ""Within two to three years, we will be able to take the total PC No. 1 spot," he said. "Whether it's 2012 or 2013, it doesn't make too much difference to us."
Acer was gaining strength, thanks largely to its success in netbooks. Remember netbooks? The cheap, mini-laptops for a moment seemed to have taken over the PC industry and thrown the advantage to Acer and its Taiwanese rival, Asustek. The iPad quickly killed that business, and soon Acer was struggling. Wang tried to make Acer a contender in tablets and smartphones; he got nowhere.
Today, Acer announced Wang's departure after the company said it had posted a record loss of NT$13.1 billion ($445 million) for the third quarter. The results were far worse than analysts surveyed by Bloomberg had expected, due largely to a nearly NT$10 billion writedown of Gateway and other acquisitions made during the good times.
When Acer was buying, it often found itself up against another bidder: Chinese rival Lenovo. When Wang pushed aside Gianfranco Lanci to become Acer's chief executive officer, Lenovo quickly snapped up the Italian executive. Acer never did get to be No. 1 in PCs, but Lenovo did. The Chinese company today is the world's largest PC vendor, thanks largely to its dominance at home, where it ships one in three PCe machines. That dominance in China gives Lenovo a big advantage as the PC market shrinks worldwide.
Indeed, Wang's biggest failure was his inability to make Acer more of a presence in China. Despite years of effort, Acer is small in the world's biggest PC market—and getting smaller. Acer's share of PC shipments in China was 8.5 percent in 2011, according to Gartner, but the following year it was down to 7.5 percent. Now it's just 6.2 percent. That weakness left Acer with nothing to fall back on when U.S. consumers decided they would rather buy tablets.
Before it's here, it's on the Bloomberg Terminal.
LEARN MORE