Twitter's IPO Defies Economics
Brian Hamilton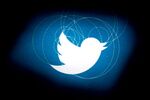 It doesn't take 140 characters to describe Twitter's IPO: seriously overvalued.
With the company's new valuation skyrocketing to $13.6 billion, this initial public offering has become another example of a company getting a pass on fundamentals such as earnings and quality of revenue. If you examine how Twitter shares will be priced relative to these basic financial measures, they'll be tremendously expensive, especially for retail investors.
Using the high end of the updated share-price range ($25), Twitter would be valued at almost 43 times its revenue from last year. By this metric, its relative value is almost twice that of Facebook at the time of its IPO, when the company was valued at about 22 times sales. Even looking at this year's financials so far, Twitter would be valued at roughly 24 times sales.
Contrast that with Microsoft, which had an IPO price that valued the company at less than 4 times sales, and Apple, which had a sales multiple of 10 at its IPO.
One might suggest that these IPO valuations were cautious and dated—products of a different era. Look at current valuations of these profitable tech companies. Based on their most recent annual revenues, Google is valued by the market at less than 7 times sales, Apple at just more than 3, and Microsoft at just under 4. Facebook is valued at about 17 times sales, which is still a pretty extraordinary valuation. But unlike Twitter, Facebook has been able to turn a profit.
Twitter lost $80 million last year and is still losing money—$133.9 million in the first nine months of 2013. It defies basic economics that a company losing more than $100 million is worth $13.6 billion. Facebook, Microsoft, and Apple were all profitable when they went public. Amazon.com had a high valuation and trailing annual losses of $5 million leading up to its 1997 IPO. If you want to bet that Twitter is the next Amazon, go ahead. At least be aware, however, that you're betting on an unproven business.
While Twitter shares are likely to be priced on a valuation equivalent to ‑171 times profit, Facebook's IPO price was 81 times profit, Apple's 102, and Microsoft's 22. You cannot look at the value of a company without comparing it with fair, if imperfect, benchmarks such as revenue and profits. This is like judging a basketball player's free throws by looking at how many he or she makes without regard for how many were taken.
Twitter fans talk about the company's financial potential. True, but it may not reach its potential for a few years. According to a conference call from Bank of America, one of the groups underwriting the IPO, the company is expected to lose money through at least 2015.
Why is it that tech companies continue to get a pass on the basic things that matter in valuing a company: revenue, cash flow, and profits? Ultimately, companies must be evaluated on their fundamental performance and financial strength.
Will Twitter shares increase on the first day of trading? They may; the buzz surrounding the IPO may attract deal-seeking retail investors. But it's dangerous to assume that this IPO—or any—is a good investment simply because people on Wall Street are excited. Wall Street's excitement isn't a great predictor of stock performance. Just ask first-day investors in Groupon, another "hot" (and unprofitable) tech IPO.
This is not to say that Twitter is a bad company. It has a large, influential user base. But that base is half the size of Facebook's, and Twitter's revenue predictability isn't rock-solid in a social media world that changes dramatically and quickly. This IPO is another example of a stock that will be overpriced when Main Street gets a chance to buy shares.
My advice: Tweet all you want, but don't buy the stock until the financials come around.
Before it's here, it's on the Bloomberg Terminal.
LEARN MORE