Johnson & Johnson Coughs Up $2.2 Billion in Drug-Marketing Settlement
By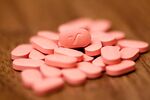 Pharmaceutical pitchmen may weigh their words more carefully from now on after Johnson & Johnson agreed on Monday to pay $2.2 billion to settle charges that it was overly broad in its marketing.
The settlement with the federal government and 45 states ends a decade-long inquiry into Risperdal Consta, one of the company's best-selling drugs approved by regulators to treat schizophrenia in adults. J&J allegedly tried to broaden the market a bit, pitching the drug as a treatment for symptoms triggered by afflictions ranging from dementia to anxiety. The case rests on a strange wrinkle in U.S. health-care rules: Physicians can prescribe a drug to treat unapproved medical conditions even though it remains illegal for the drugmaker to market its pills for those treatments.
J&J also faced accusations of setting up an illegal kickback system with Omnicare, a huge supplier of nursing-home drugs, according to the investigation. "These companies lined their pockets at the expense of the American taxpayers, patients, and the private insurance industry," U.S. Attorney General Eric Holder said at a news conference in Washington today. The settlement is not an admission of guilt, and J&J denied the allegations.
The deal represents the government's third-largest settlement with a pharmaceutical company, yet the deception may still have been worth it for J&J: It sold $24.2 billion of Risperdal from 2003 to 2010. In 2007 alone, Risperdal accounted for 6 percent of all sales for the company. Patent protection expired in 2008, so the drug is now much less critical to J&J's financial health.
The settlement also came as no big surprise, as J&J has been setting aside hundreds of millions of dollars in expectation of such a deal. In August the company said the resolution of the charges would not have "a material adverse effect" on its finances. The $2.2 billion agreement represents just 12.5 percent of J&J's revenue in its bullish recent quarter.
Before it's here, it's on the Bloomberg Terminal.
LEARN MORE