Derek Jeter Walks Off With a $12 Million Contract Victory
by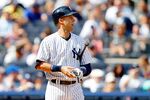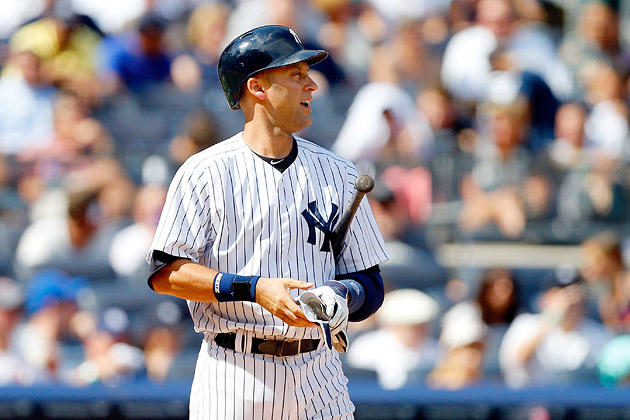 In sports, where a tie is like kissing your sister, declaring a shared victory is an efficient way of calling two parties losers. That said, Derek Jeter's new one-year, $12 million contract may just be a win for both him and his New York Yankees.
Despite his gimpy ankle and relatively advanced age, the 39-year-old shortstop was almost assured of at least $9.5 million anyway because of an option in his current contract. But given the intricacies of Major League Baseball's accounting rules, that option would have counted as $14 million toward the Yankees' $238 million payroll, a tally the club is bent on trimming to avoid luxury taxes. From that perspective, Jeter's $12 million deal actually saves the team $2 million.
It also keeps Jeter in pinstripes for what will probably be the last games of his career—a farewell season that will sell tickets, jerseys, and other merch. See: Mariano Rivera's farewell tour, which made his jersey the top seller for the second half of the 2013 season and sold out Yankee Stadium after the team fell out of playoff contention.
The third possible outcome was Jeter signing with another team as a free agent, but interest probably wasn't high given his most recent season. Between his ankle and a sore hamstring, Jeter sat for all but 17 games in 2013. Despite an electrifying return to the game in July, the celebrated shortstop batted just .190. Under those circumstances, his $17 million salary last season boiled down to $1 million per game (plus a whole lot of rehab sessions).
In the end, the contract is the Yankees' equivalent of a gold retirement watch. And few would argue there's a more deserved candidate. Jeter is the Best Yankee Ever in a range of categories: at-bats, hits, hit-by-pitches, games played, and stolen bases. Now he has another year to pad those stats—a lucrative one.
Before it's here, it's on the Bloomberg Terminal.
LEARN MORE