B-School Trivia: Are You Up for the Challenge?
Francesca Di Meglio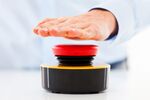 Like many institutions, business schools get stranger the more you know about them. For instance, did you know that New York University's Stern School of Business has a Nobel laureate in economics on its faculty who also happens to be a champion ice dancer? Robert Engle, who won the Nobel prize in 2003 for his method of analyzing unpredictable movements in financial market prices, has a few unpredictable movements of his own: He won a celebrity skating competition in New York in May.
We put together a dozen questions to test your knowledge of B-school trivia—no Googling allowed. The answers are at the end of the blog post.
1. Which business school offered MBA classes via closed-circuit television in 1961, long before the Internet or online classrooms were the norm?
2. Which business school in 1955 was the first to host an "electronic computer," the IBM 650, as a way to analyze business problems and bring a scientific and computational approach to management?
3. Which business school has a student body that boasts more than 50 nationalities, with home-country natives making up just 4 percent of the total? Hint: It's not in the U.S.
4. Which business school has had three different names since its founding in 1881? Bonus question: What were the school's three names?
5. Which business school is housed in a building named after Houston Texans owner Bob McNair and his wife Janice?
6. Which business school is building its 10th Habitat for Humanity house?
7. For the last 25 years, students at this business school have been participating in the Beer Games, a supply-chain simulation involving a virtual beer company but no actual beer. Which school is it?
8. Which business school's building was christened with a bottle of Heineken when it opened in 1993? Bonus question: Why Heineken?
9. Which university was the first to grant a Ph.D. in business to a woman, Ursula Batchelder Stone, the late researcher and activist who taught economics and social sciences at George Williams College?
10. This business school was established in 1935, as the College of Business Administration, and taught its Depression-era students vocational skills such as typing, auctioneering, and shorthand. What school is it?
11. Which business school boasts 12 alumni who went on to become deans of business schools?
12. Which business school has an alumnus who can brag about both his master's degree and being part of an NCAA Division I championship basketball team? Bonus question: Name the alum.
Answers:
1. Indiana University's Kelley School of Business
2. What is known today as Carnegie Mellon University's Tepper School of Business
3. University of Oxford's Saïd Business School
4. University of Pennsylvania's Wharton School. Bonus answer: Wharton School of Finance and Economy (1881-1901); Wharton School of Finance and Commerce (1902-71); Wharton School (1972-present)
5. Rice University's Jones Graduate School of Business
6. The University of North Carolina at Chapel Hill's Kenan-Flagler Business School
7. MIT's Sloan School of Management
8. University of Maryland's Smith School of Business. Bonus answer: Leo Van Munching Jr., a 1950 graduate for whom the hall is named, was president of the company holding the exclusive U.S. franchise to import and distribute Heineken and Amstel Light beers
9. What is known today as the University of Chicago's Booth School of Business
10. UCLA's Anderson School of Management
11. University of California at Berkeley's Haas School of Business
12. Duke University's Fuqua School of Business. Bonus answer: Jordan Davidson, a 2010 graduate who was on Duke's 2010 championship team
Join the discussion on the Bloomberg Businessweek Business School Forum, visit us on Facebook, and follow @BWbschools on Twitter.
Before it's here, it's on the Bloomberg Terminal.
LEARN MORE